Young Wins Gold at Friday's Arkansas Twilight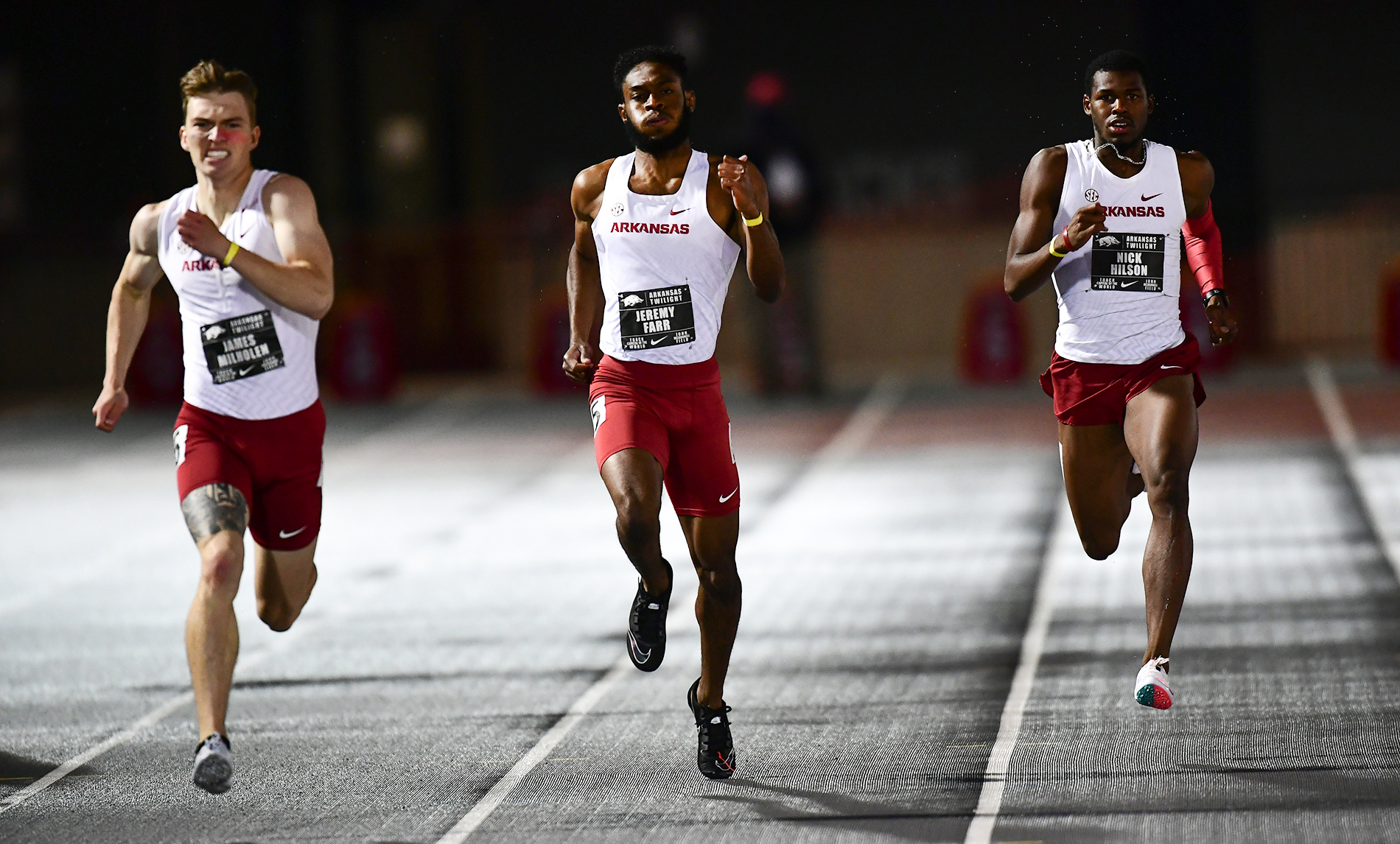 FAYETTEVILLE, Ark. – Bulldog Ahmad Young secured his second individual collegiate victory, while Conner Killian ran his second-fastest time in the 1,500-meter run of the season in Friday night's Arkansas Twilight at John McDonnell Field.
Young started off the evening with a third-place finish in the prelims of the 110-meter hurdles, setting a new personal best with a time of 14.28 seconds. After a lengthy rain delay, the Baton Rouge native once again set a new personal best with a first-place time of 14.21 seconds in the finals.
Friday night's win marked the second victory in the 110m hurdles of Young's career. He accomplished the feat for the first time at LSU's Alumni Gold on April 20, 2019.
Conner Killian posted his second-fastest time of the season with a time of 3:57.18 in the 1,500-meter run. Killian's time helped him place 13th in the event in a field of 33 competitors.
"I'm proud of the efforts Ahmad and Conner put in tonight," head coach Gary Stanley said. "We had another lengthy rain delay, but they still performed well.
"It was a good opener for Ahmad."
For complete coverage of Louisiana Tech Track and Field, please follow @LATechTFXC on Twitter or visit the official home of Louisiana Tech Athletics at LATechSports.com.