Queen Elizabeth is credited with the creation of a whole dog breed, find out which one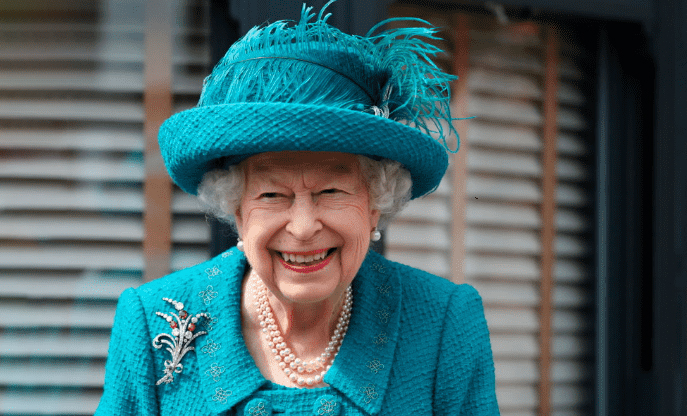 Queen Elizabeth II is widely known for her affinity towards canines. But not everyone is aware that she is actually credited with the invention of an entire breed. Yes, the breed of dorgi was created in the royal palaces. The hybrid was created when Princess Margaret's dachshund, Pipkin met up with one of her Majesty's corgis when no one was looking. Although it happened by mistake at first, the royals continued breeding them as they instantly fell in love with the squat little furballs. Soon they would have a parade of this new breed in the years to come.
The pooches were given names that truly suited their adorable personality. It included Berry, Cider, Brandy, Chipper, Rum, Candy, Pickles, Harris, Piper, Tinker, and Vulcan (who sadly died in December last year.) The Queen also welcomed dorgi Fergus to her pack later, but it also died in May. Her love for corgis particularly goes way back to her childhood. Apparently, her father, King George VI, had presented her with a corgi named Susan for her 18th birthday. The then-Princess was extremely taken by the dog and she felt so attached to her that she decided to sneak her in on her big day. She kept the pupper hidden in the royal carriage under a pile of blankets as they made their way to the Westminister.
Of course, she could not resist but take her along to Balmoral castle in Scotland for her honeymoon with the Late Prince Philip. Susan kept her young owner company for 14 good years and during that time gave birth to her litter which marked the beginning of her legacy as the monarch continued breeding her descendants for the next fifty years. The 95-year-old also made sure to share this affinity for dogs with the upcoming generation through her official capacity as monarch. Per reports, she is the Patron of the Dogs Trust dog welfare organization in the U.K. and has passed down her love of animals to her kids and their kids as well. 
Prince Charles and Camilla house two rescue dogs named Beth and Bluebell, while the Duchess of Cornwall is a patron of animal welfare charities herself. Princess Anne, the former Olympic equestrian, loves her bull terrier. Meanwhile, Kate Middleton and Prince William welcomed an English cocker spaniel named Lupo, who tragically died in 2020. But the family added another dog of the same breed to their crew before Lupo's death.
Although Prince Harry and Meghan Markle don't own any of the Queen's corgis, the pack did show their love for the soon-to-be Duchess of Sussex when she first met the monarch. "The corgis took to her straight away," said Harry during the pair's engagement interview in 2018. "I've spent the last 33 years being barked at — [Meghan] walks in, absolutely nothing." Meghan added, "They were laying on my feet during tea" and Harry confirmed, "Just wagging tails — and I was just like, argh."