Former pro cyclists open Springdale retreat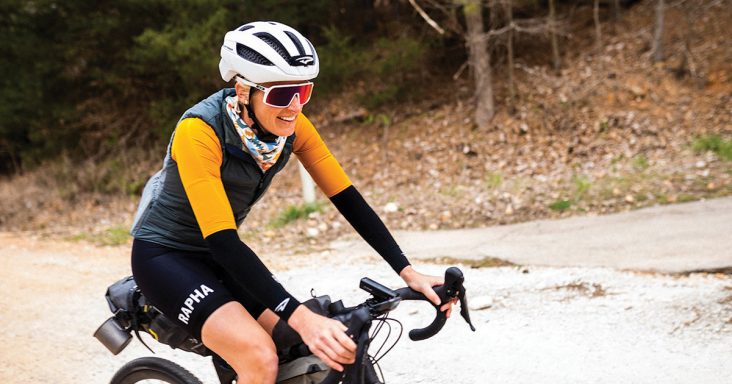 FAYETTEVILLE, Ark. – Former UCI road cyclists Ernie and Scotti Lechuga recently opened cycling retreat Natural State Rock & Republic in downtown Springdale. The Lechugas spent about two months renovating the former Magnolia Gardens Event Venue into the retreat with gated access to the Razorback Regional Greenway.
The business at 500 N. Main St. includes a 4,500-square-foot guest house and 3,000-square-foot cycling studio on 6.5 acres. The Lechugas, who live in an onsite cottage, moved to Springdale from Little Rock to establish the business and relocated Leborne Coaching, which they started in 2010.
While the Lechugas no longer compete in UCI races, they've found success in bikepacking and ultra-distrance endurance racing. They won the pairs 2019 Silk Road Mountain Race in Kyrgyzstan and hold the pairs record for the 1,030-mile Arkansas High Country Route in 4 days, 20 hours, according to their company website. The self-supported, adventure-style treks require one to carry all necessities with them, including food and shelter. Natural State Rock & Republic offers guided bikepacking tours and expeditions throughout Northwest Arkansas. For example, it offers a guided cycling trip to Van Buren and a train ride back to Springdale via the Arkansas & Missouri Railroad.
Services and offerings include spin classes, Guru bike fittings and coaching and lessons. It has 28 clients. It recently hosted the Bear National Team that participated in the OZ Trails U.S. Pro Cup in Fayetteville. The race, hosted by Experience Fayetteville, was a qualifier for the 2021 Summer Olympics in Tokyo.
Natural State Rock & Republic also hosts events and guests. The 10-bedroom, 10-bathroom guest house sleeps 20 and is available on Airbnb. It can be rented by the suite or altogether. Each of the nine suites includes bathrooms and a private entry.
An art gallery in the common areas of the guest house is open to the public from 10 a.m. to 4 p.m. daily. The retreat has three employees, including the Lechugas.
In January 2017, Springdale Downtown LLC, an entity controlled by Walton Enterprises LLC of Bentonville, spent $2.33 million in two deals to acquire Magnolia Gardens and 6.89 acres and surrounding land comprising 6.55 acres.