Governor Hutchinson signed two bills into law bringing the state income tax to a historic low and creating a School Safety Grant program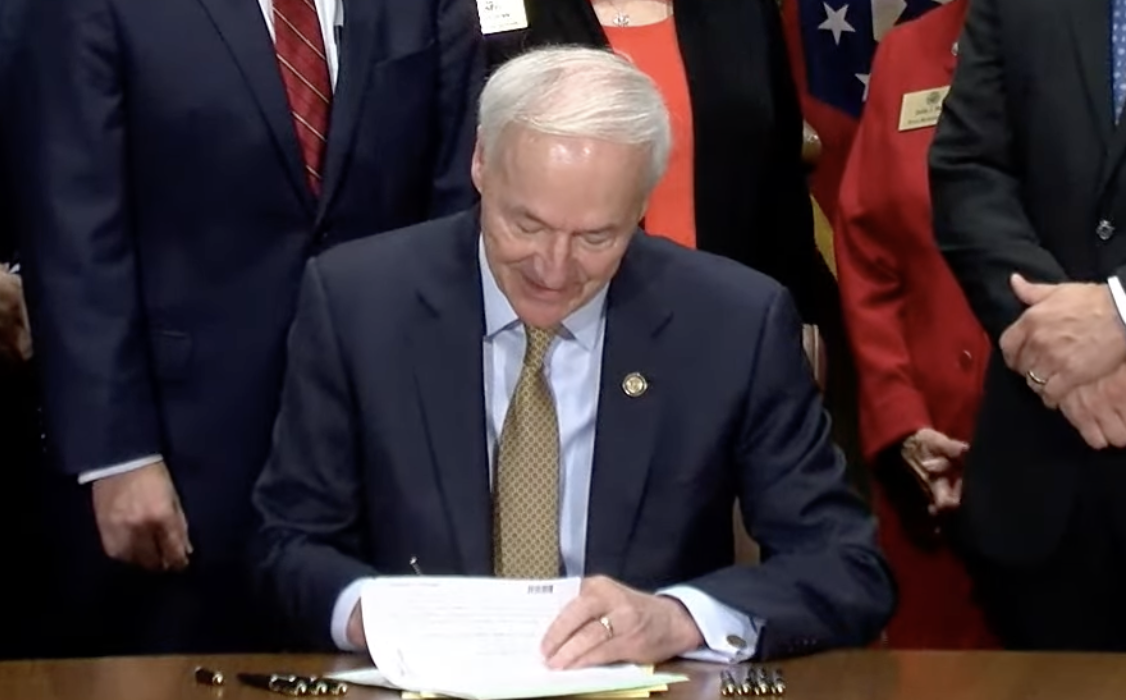 Fayetteville, Ark. – According to the state officials, the Arkansas income tax was instituted in 1929 at a rate of 5.0%.
When the Governor was elected in 2014, the income tax rate was at 7.0%, the highest in state history.
With the signing of the most recent tax cuts, the state income tax will be lowered to 4.9%, the lowest in Arkansas history.
This tax cut bill comes just eight months after the largest income tax cut in state history in December 2021.
The bill also includes additional financial relief for low- and middle-income taxpayers with a $150 nonrefundable tax credit. 
The second bill signed into law came from a recommendation by the School Safety Commission, which was to provide $50 million for a School Safety Grant program. This program will allow schools to apply for funding to help keep their students safe.