Bears Conclude Arkansas Twilight with One UCA Record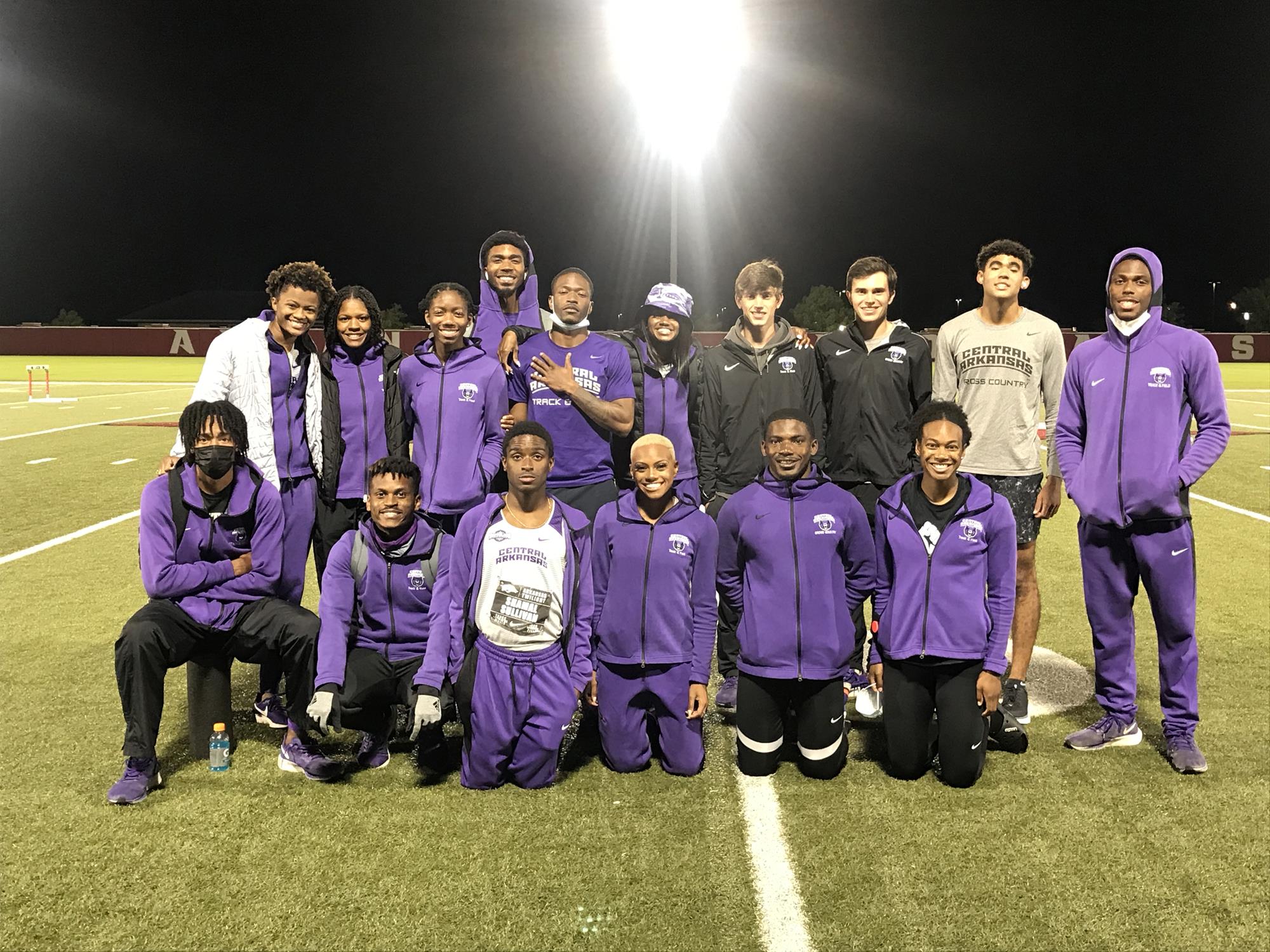 FAYETTEVILLE, Ark. – The University of Central Arkansas men's and women's track teams returned to Fayetteville for the Arkansas Twilight on Friday. This was the last chance for student-athletes to register qualifying times for conference meets.
The squad of Tamera Rhode, Tyler Rose, Aysha Anderson, and Ajah Criner placed second in the 4x400m relay with a group effort of 3:43.93. They set a new UCA record in the process.
The team of Rose, Criner, Ayana Harris, and Kendelle McCoy won the 4x100m relay with a combined time of 46.53.
Joshua Armstead, Tristan LaVan, TJ Robinson, and Ryan Yarde came in second in the 4x400m relay with a squad effort of 3:11.53.
Bruce White, LaVan, Zachary Jewell, and Emmanuel Olie placed third in the 4x100m relay with a group mark of 40.81.
In the 200m, Kendelle McCoy came in fourth with a career-best run of 24.81
Jordan Atkins recorded the fifth-best time in the prelims of the 110m hurdles with an effort of 14.46. In the finals, he finished second with a mark of 14.26.
Bruce White came in sixth in 200m with a season-best run of 21.90. Olie came in eighth with a time of 22.23.
Criner produced the seventh-best time in the 100m prelims with a mark of 11.82. In the finals, Criner ran an 11.95 and came in sixth.
Harris placed 10th in the 100m hurdle prelims with a time of 14.36.
In the 400m, Shamal Sullivan placed 11th with a run of 49.69.
With a personal-best mark of 3:57.81, Hunter Henderson finished the 1,500m in 16th.