Sisters rescued from Pentagon daycare on 9/11 are now both serving in the US Military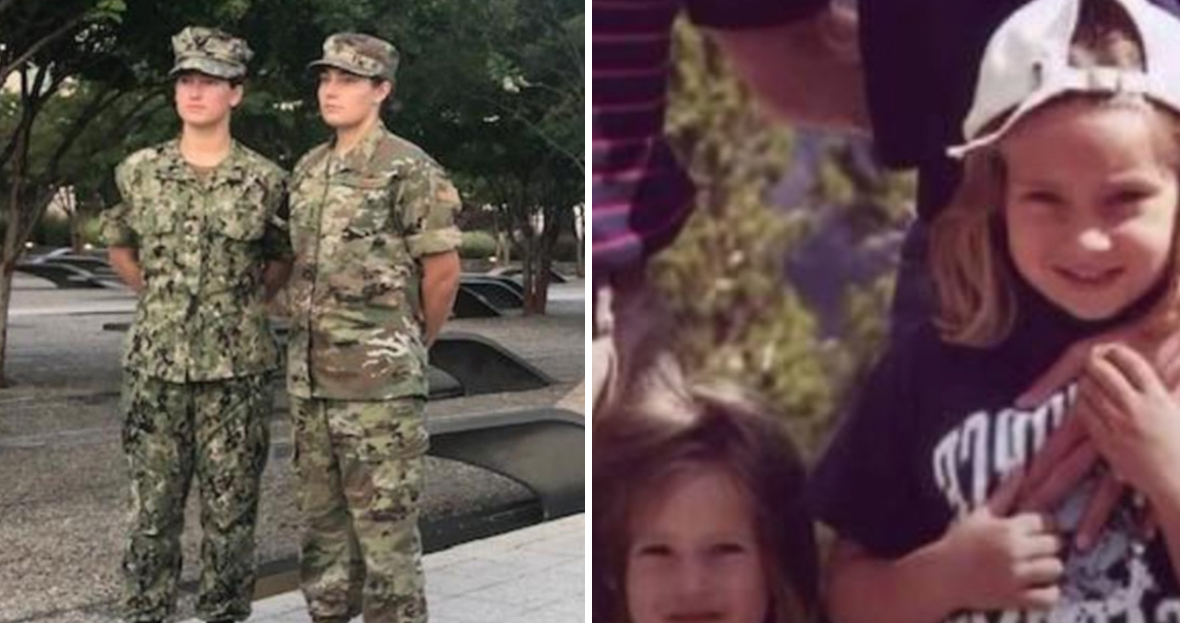 Millions of Americans have unique stories when it comes to where they were and what they were doing on 9/11. That fateful day was written into history for all the wrong reasons when two planes hijacked by terrorists were flown into the World Trade Center. It's truly difficult to fathom that it's been 20 years since the attacks.
Hanna and Heather Born's lives were changed by the events of September 11, 2001. The sisters were rescued from the Pentagon's daycare center on 9/11 – they had been two of around 140 infants and toddlers playing in the Defense Department's Child Development Center when a plane crashed into the Pentagon building only 200-yards away.
Given she was four months old at the time, Heather can't remember anything from the day. Her sister Hanna, though, was three, and so has memories.
"I was in the day care center playing and dancing with some of my classmates," she said. "We were playing with those dance ribbons, and then the next thing I can remember was kind of being in the hallway."
All of the children at the daycare centre were evacuated by service members, and Hanna said she hopes "they know how their actions have inspired" herself and her sister.
Both of the sisters now serve in the US military. Second Lieutenant Hanna graduated from the Air Force Academy in 2019. Heather, meanwhile, is a midshipman in the Naval Academy's class of 2023.
Hanna explained: "There's been so many lives that have been forever changed by the events of that day and everything that has ensued afterwards, so I think for us, it's just constantly about remembering and figuring out what we can do to best honor them."
After graduating from the Air Force Academy, Hanna is currently at Georgetown University. She hopes to fly search-and-rescue missions.