'We've ran out of ideas': Arkansas public defender hopes jury trials resume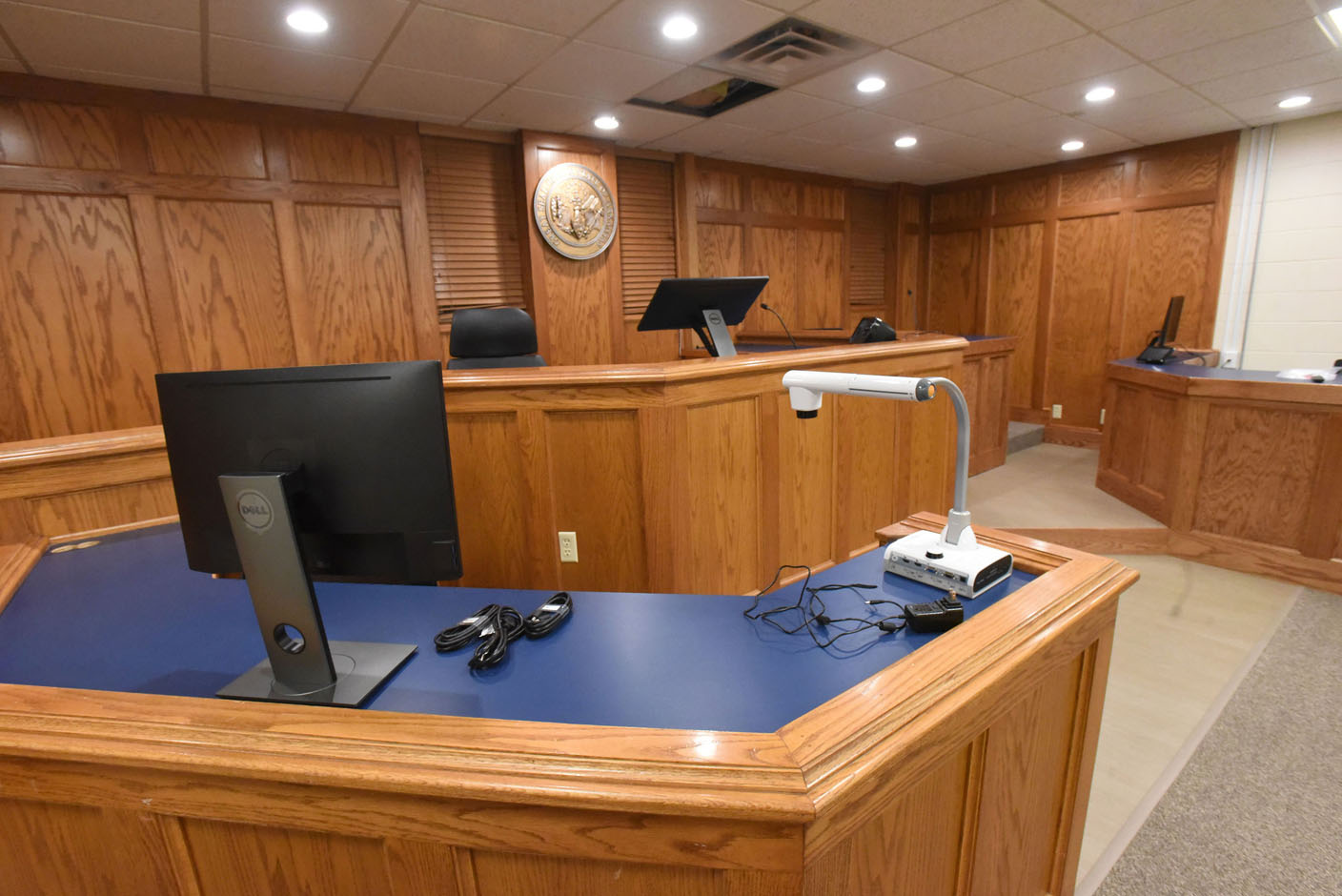 FAYETTEVILLE, Ark. — One Arkansas public defender said some of his clients have been waiting to get a jury trial since before the pandemic started over a year ago. And this isn't the only way COVID-19 has shaken the judicial system.
Gregg Parrish is the executive director for the Arkansas Public Defender Commission. He said this last year has been chaotic because of COVID-19 restrictions.
"We handle approximately 90 to 95 percent of all of the criminal cases, especially the felonies where there is an attorney involved," Parrish said.
Some of his public defenders have 200 to 300 active felony cases. He said they are very short-staffed and often have to travel in multiple counties to hear client cases.
"Trying to invent new ideas to resolve their cases, that was good for the first four or five months, we've ran out of ideas now," Parrish said. "The ones that we have sitting there waiting are the most serious crimes that need to be addressed."
According to the Pulaski County Sheriff's Office Chief Deputy Chuck Hendricks, more than 65 percent of the inmates are awaiting trial inside the jail.
Hendricks said the pandemic has somewhat helped to reduce the number of inmates because their focus is more on people who commit felonies than misdemeanors.
"There have only been several bench trials since COVID has gone on, and so a lot of individuals that would've gone onto to trial are still with us or bonded out," Hendricks said.
As of Wednesday, out of the 1,210 beds in their facility, 902 are occupied. He said the pandemic has allowed those who commit misdemeanors to bond out of jail easier but they will eventually be seen in court. Hendricks said the average wait time for an inmate before they can go to trial is usually 6 to 8 months, but now they have to wait longer.
Hendricks said at this time they are not concerned about a potential rise in the jail population.
"Overcrowding is not usually an issue for us at this time," Hendricks said. "Historically, we stay close to capacity, and so in that respect, if you would've asked me prior to March 2020 it was a problem but has not been since then."
Parrish said it's the unknown factors when juror trials can begin that have him concerned.
"Is there a class of jurors age, race, sex who will not show up because of fear of the pandemic," Hendricks said. "You wanna be able to see a witness's face as an attorney, you wanna be able to read those expressions. If you have a cloth mask covering the face, that becomes an issue."
According to Parrish some of his clients are still waiting for their day in court to possibly receive justice.
"I was visiting a young man today whose been sitting in jail since 2019 whose case is set for trial later this month," Parrish said. "That was one of his big things is that I was ready to get this over with a year ago, but I couldn't get into court because of the pandemic."
According to the Pulaski County Judge, the courthouse will remain closed to the public until June 1. They also said that some juror trials have been set for later this month but could be rescheduled due to COVID-19.