Three Arkansas Business Hall of Fame Inductees to 'Chat' Feb. 25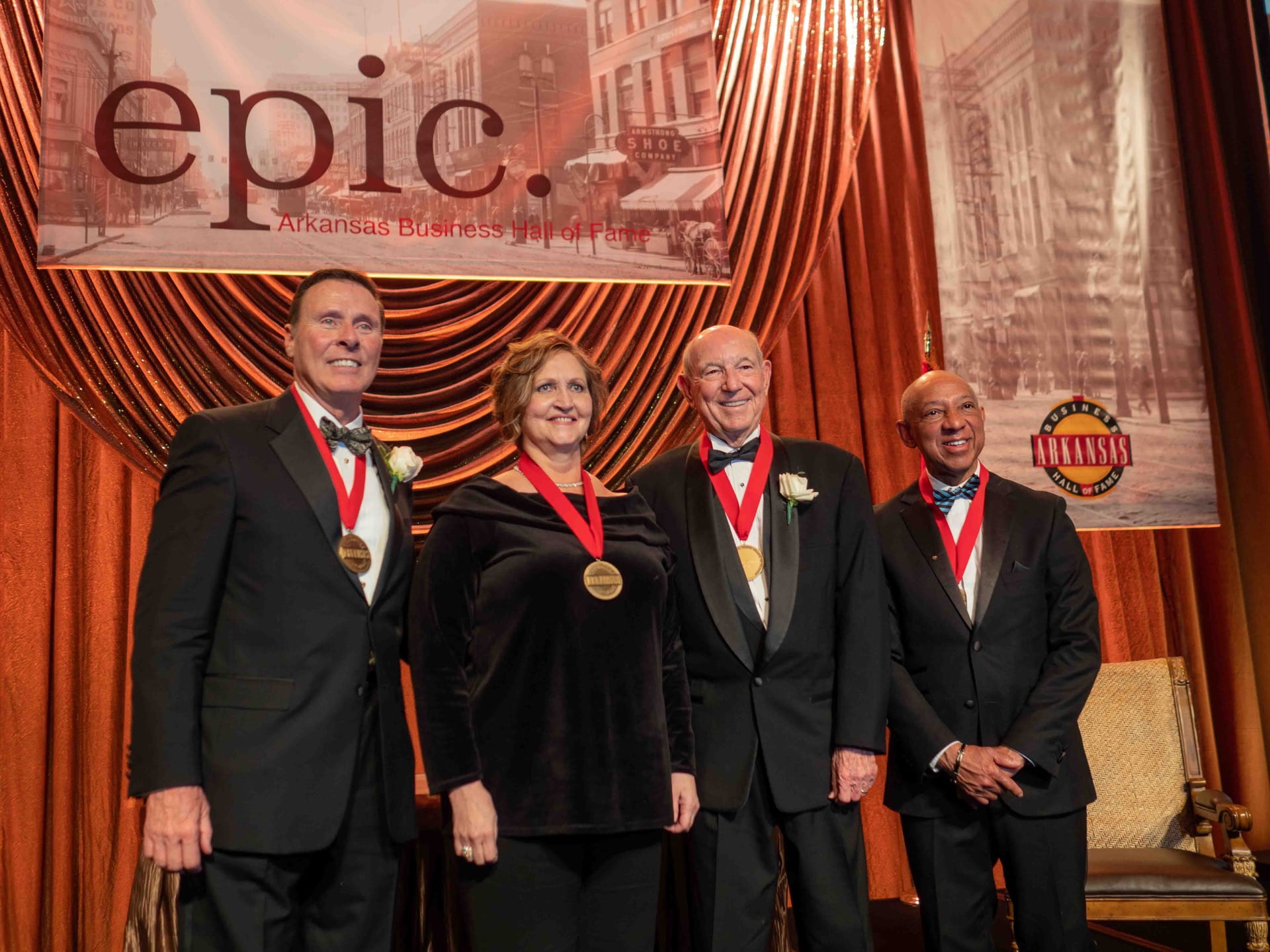 FAYETTEVILLE, Ark. – Help celebrate the continuing legacy of the Arkansas Business Hall of Fame on Thursday, Feb. 25, during fireside chats with three hall of fame inductees.
Gerald Alley, Joe T. Ford and Johnelle Hunt will chat, via Zoom, from 9 a.m. to 10 a.m. during "Presenting the Arkansas Business Hall of Fame," hosted by the Arkansas Alumni Association and the Sam M. Walton College of Business.
Pre-registration for the Zoom event is required.
The Arkansas Alumni Association-sponsored coffee break programs engage U of A alumni, friends and family by hosting live online Zoom conferences. Those who participate have the opportunity to interact with speakers and ask questions all while getting together – virtually – with other alumni across the globe.
Matt Waller, dean of the Walton College and the Sam Walton Leadership Chair, will host the distinguished trio of guests as they chat with U of A students.
Alley, a 1973 finance graduate of the University of Arkansas, was a member of the most recent Arkansas Business Hall of Fame class. He launched Con-Real, LP, with his brother, Troy Alley Jr. Con-Real, headquartered in Arlington, Texas, today is a diverse company providing construction, real estate, program management and technology and innovation services to clients and is one of the nation's largest minority-owned businesses.
Ford was among the second class of the Arkansas Business Hall of Fame, inducted in 2000. He serves today as co-founder and chairman of Westrock Coffee Company in Little Rock. He began his career in telecommunications at Allied Telephone Company in Little Rock, becoming Allied's president in 1977 and subsequently chairman of Alltel Corporation. Ford received the Citation of Distinguished Alumni from the Arkansas Alumni Association in 1987.
Hunt and her late husband J.B. Hunt worked together hand in hand to build J. B. Hunt Transport, Inc., in Lowell. They were inducted as a couple into the third class of the Arkansas Business Hall of Fame in 2001. Since the passing of her husband in December 2006, Mrs. Hunt has taken an active role in projects developed and managed by her company, Hunt Ventures. Johnelle Hunt's contributions to local and regional charities as well as educational and arts organizations have been extraordinary.