Power restored in Benton County after hundreds were left in the dark Saturday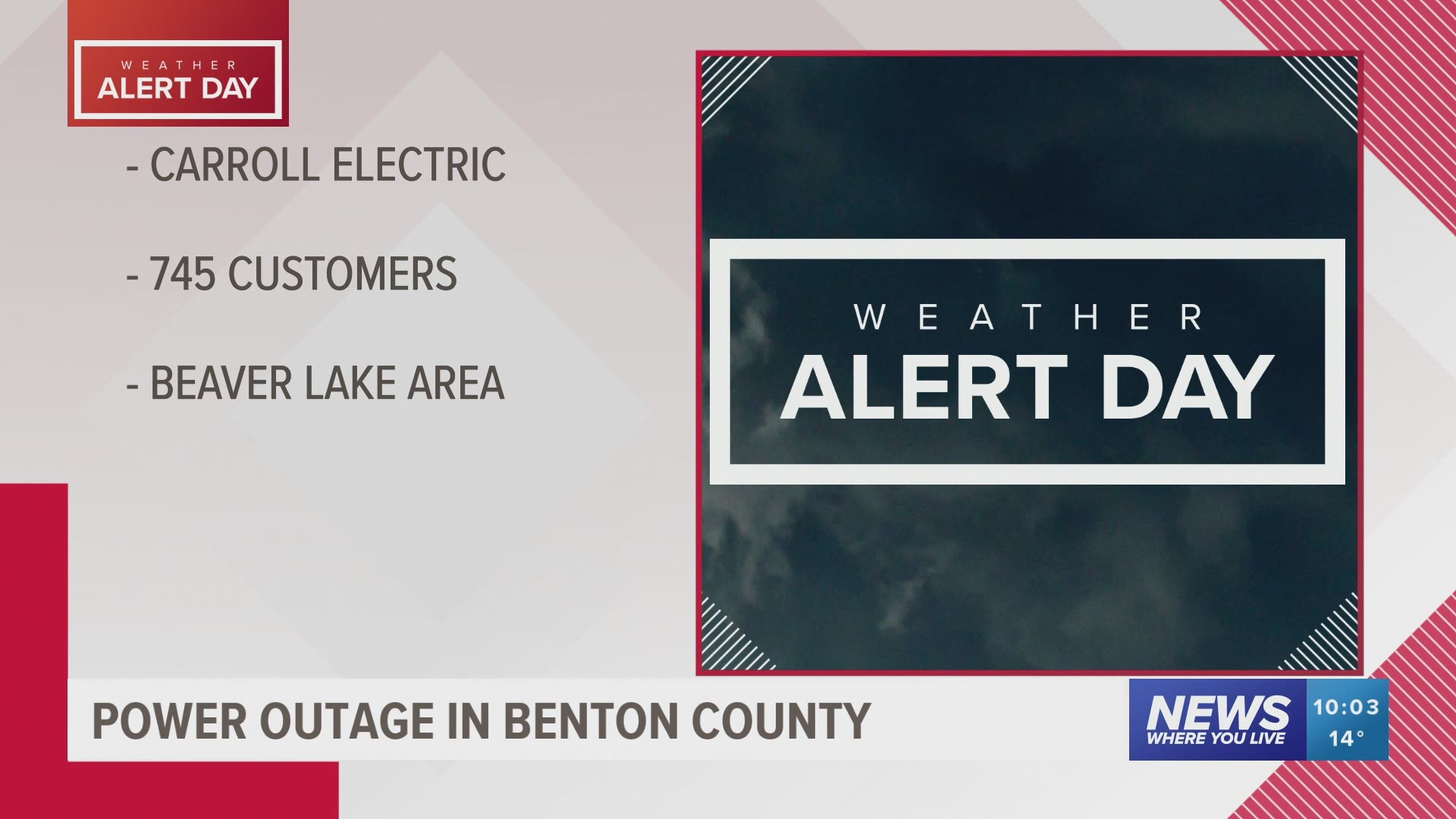 FAYETTEVILLE, Ark. – Carroll Electric Cooperative customers have been left without power this afternoon (Feb. 13)  in Benton County.
A total of 745 people have been without power as of 9:21 p.m.
Customers are saying this is going on since 6:30 p.m. and say it is "getting very cold very fast."
The cause of the power outage and when it will be stored is unknown at this time.