Tanker truck's trailer overturns on Wagon Wheel Road in Springdale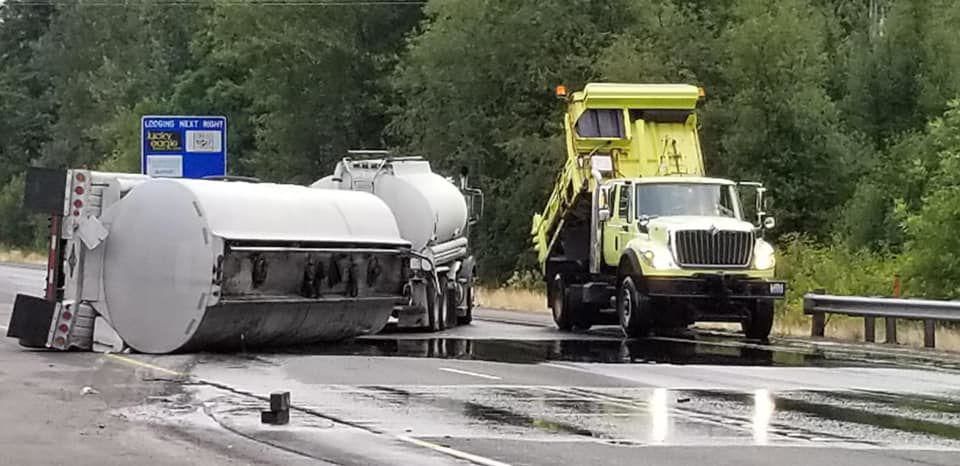 FAYETTEVILLE, Ark. — A tanker truck's trailer overturned at the intersection of Wagon Wheel Road and Catherine Street in Springdale on Friday.
Springdale Fire Captain Todd Weber tells us they responded to the scene just before 3 a.m.. A tractor trailer was hauling used motor oil from a nearby recycling facility in Springdale. It was making a turn when the trailer separated from the tractor and fell on its side. Weber says this caused a small whole on the foot of the trailer causing spillage.
Weber says they were able to contain the oil on the roadway and no oil got on the grass or in any of the drains.
A pump truck was brought in to pump the oil out of the trailer and clean any remaining oil and residue off the road.
Weber says the road was clear at the time of the incident. He adds there may have been ice buildup on the trailer but it appears to be a mechanical error and not a weather-related incident at this time
No other vehicles were involved and the driver is uninjured, police say.
As of 6:34 a.m., the roadway in the area is clear.