Racist sign left at Democratic Party of Arkansas headquarters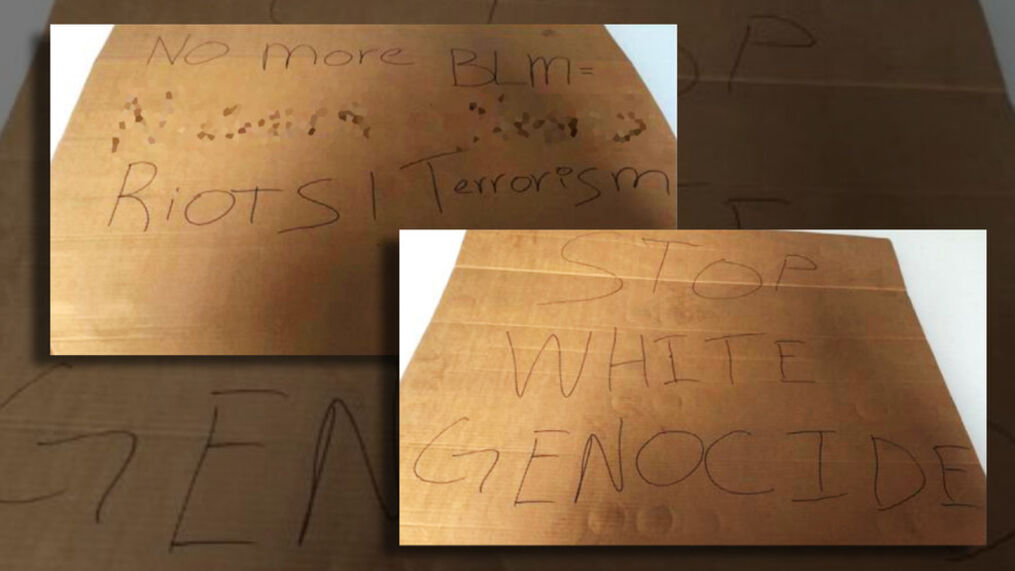 LITTLE ROCK, Ark. — The Democratic Party of Arkansas is on alert after what it calls an act of violence by a white supremacist at its headquarters in Little Rock.
A man in a pickup truck walked up to the building Thursday afternoon and left a cardboard sign outside. Written on it were vulgar, racial slurs targeting the Black Lives Matter movement. On the other side, the sign called for the end of "white genocide".
"Not only do you have the fact that the man was willing to do something like that, but was so emboldened to do it in broad daylight two blocks from our State Capitol," said party chairman Michael John Gray.
A report was filed with the Capitol Police Department, but Gray said more needs to be done. He thinks the recently-signed into law Senate Bill 622, a class protection act, isn't going to cut it.
"I'm not the constitutional scholar, but SB622, I don't think would cover this act," he said.
Gray said the incident is a perfect example of why a stricter hate crime law needs to happen in Arkansas.
"Everyone should be protected, but those that think it's OK to cross these lines should know there's a stricter punishment," he said.
While laws like that are in place after a crime already occurs, Gray is calling on the state's elected officials to help put a stop to it on the front end, adding that with the current political climate, something like this isn't surprising.
"We can't just brush it away and go, 'This is one bad actor, there's good people on both sides,'" he said. "That's rhetoric. It's time to take a stand and say, 'You may not like it. It may make you feel uncomfortable, but we've got to move forward and do better.'"
As far as the investigation goes, authorities were able to get a description of the suspect thanks to security footage, and that has been turned over to detectives.