"Our worst fears came true", 4-year-old girl was found dead in the same pond she loved to feed fish at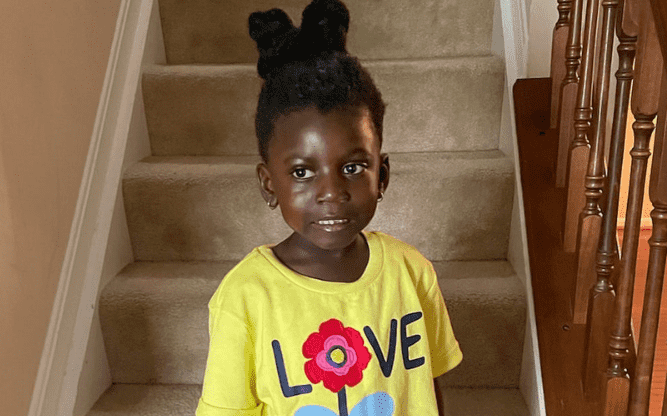 When police officers go on a rescue mission to find a missing child, their biggest hope is to find the child still alive and not in any serious danger. Unfortunately, the officers saw their worst fear come true after going out to find a 4-year-old girl. The little girl named Emerie went missing. On the day she disappeared, the security TV footage captured the little child going down her driveway at around noon.
Eventually, she was reported missing on Sunday, August 22. Immediately, a rescue operation began with drones, K9s, boats, and foot searches all working together to find little Emerie. Officers began their search and were assisted by the FBI, Ohio Bureau of Criminal Investigation and many others.
Unfortunately, the day after the search began, Emerie was found lifeless at around 8 pm in the same pond that she loved visiting to feed the fish. "We have located the body of 4-year old Emerie in a nearby pond," wrote the Police Department on Facebook. "Please keep her family in your thoughts and prayers as they deal with this heartbreaking tragedy. Thank you to everyone in our community who came out and assisted in the search."
Following the tragic discovery of Emerie in the pond, Police Chief, Hughes, fought back tears and said: "Our worst fears came true."
It was later determined that the cause of Emerie's death was drowning. Her passing away has left an entire community grieving as they had all come together to help in finding her. The police chief and other officers were grateful to have received food and water from kind members of the community during the search. "The community has been phenomenal. You can see the food and the water stuff. Everybody's coming together," chief Hughes went on to say.
After Emerie was found, a resident set up a GoFundMe page to help the family through their period of grief.
"Emerie left behind a family who will never know the same life again," the fundraiser said. "As neighbors and parents, let's come together to help ease some of the burdens and challenges this family will face."
Image Source – GoFundMe Page