Northside girls survive Fayetteville in two overtimes, 52-51, for 8th title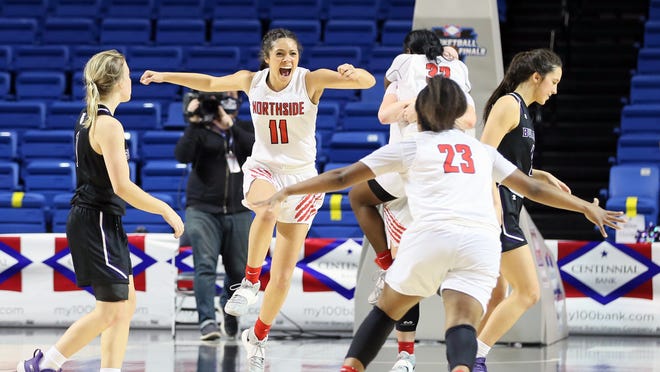 FAYETTEVILLE, Ark. – She was on the losing end of two straight epic games between Northside's girls basketball team and Fayetteville.
In yet another instant classic, this time for the 6A championship, Northside junior Haitiana Releford made sure she was on the winning side.
Releford went past two Fayetteville defenders for a driving layup with 9.6 seconds left in double overtime to put Northside up by one. The Lady Bears then prevented Fayetteville from releasing a possible game-winning shot as Northside won its eighth state title under coach Rickey Smith, prevailing 52-51, at Bank OZK Arena Thursday morning.
"It's hard to shoot with the tension of being in a state championship game, with a lot of pressure and we just couldn't get in a flow offensively," Smith said. "But very, very proud of our kids; they kept playing, they kept playing defense.