No. 24 Women's Tennis Downs Memphis, Hogs Remain Undefeated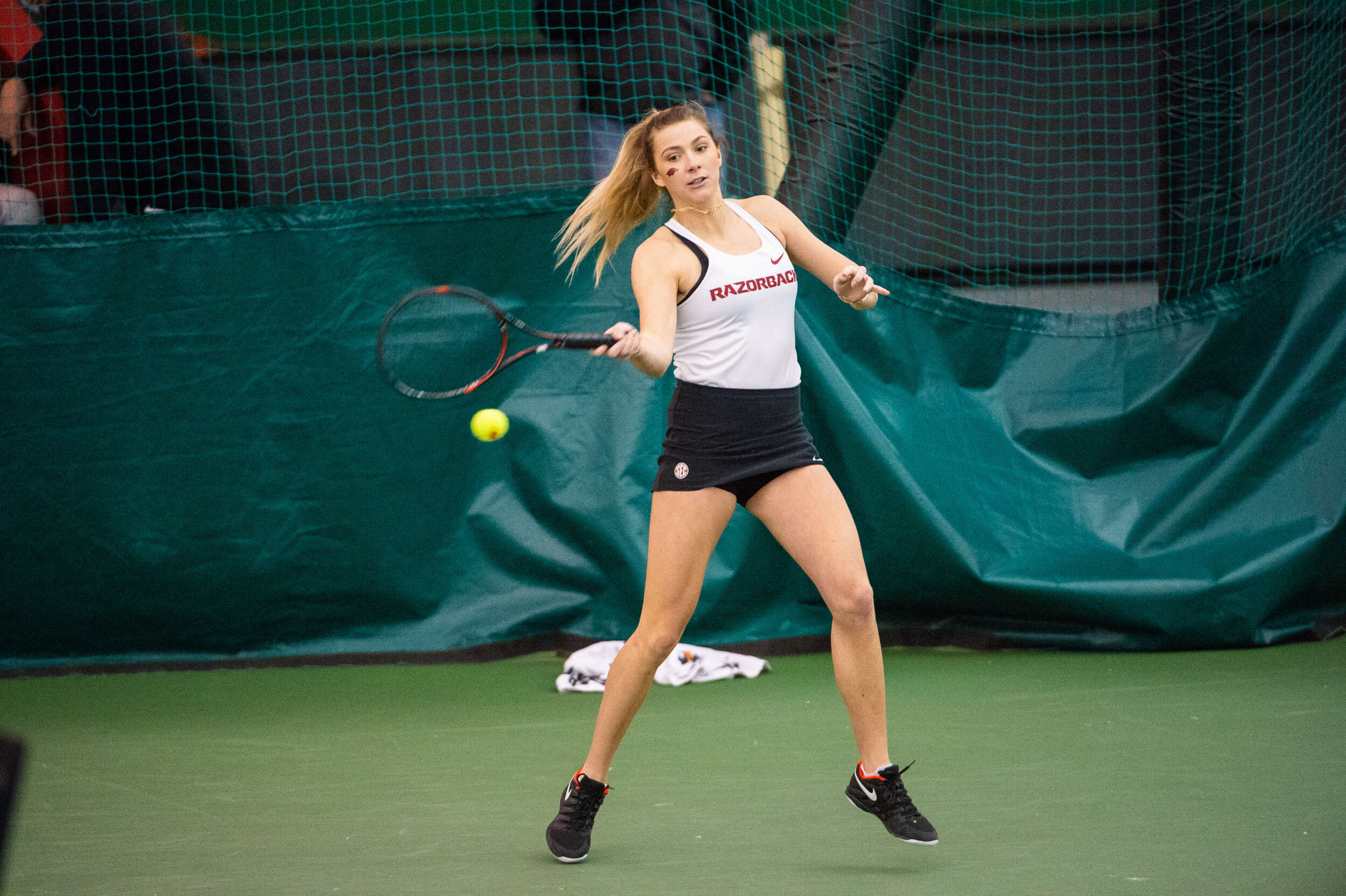 FAYETTEVILLE, Ark. – The 24th-ranked University of Arkansas women's tennis team remained undefeated with a 4-3 win in a non-conference tilt with the Memphis Tigers. The Hogs improve to 8-0 this spring, the best start in program history since 2005 when the Razorbacks went 10-0 to open the season.
Arkansas opened the afternoon by sweeping all three matches to pick up the doubles point. Morgan Cross and Indianna Spink won their sixth-straight with a 6-3 victory over Aran Teixido Garcia and Katherine Cao on court two. Tatum Rice and Lauren Alter clinched the point for the Razorbacks with a 6-3 win at the top spot while Laura Rjikers and Kelly Keller capped it off with a 7-5 win in an extended set.
Rjikers started singles play with a straight-sets victory on court six over Monique Woog, 6-3, 6-1. Rjikers moved to 6-0 during the dual season and the Razorbacks are also a perfect 6-0 at the No. 6 spot. Spink made it 3-1 Razorbacks with a 6-4, 6-2 win against Laura Bente at No. 2 singles.
Rice bounced back in the third set after splitting the first two with Teixido Garcia on court three. Rice won the final set, 6-3, to clinch the match for the Razorbacks and keep the undefeated streak alive.
The Razorbacks get back to SEC play with a trip to Columbia, MO. on Sunday, Feb. 28, first serve is scheduled for noon.