Second half meltdown dooms LSU at No. 20 Arkansas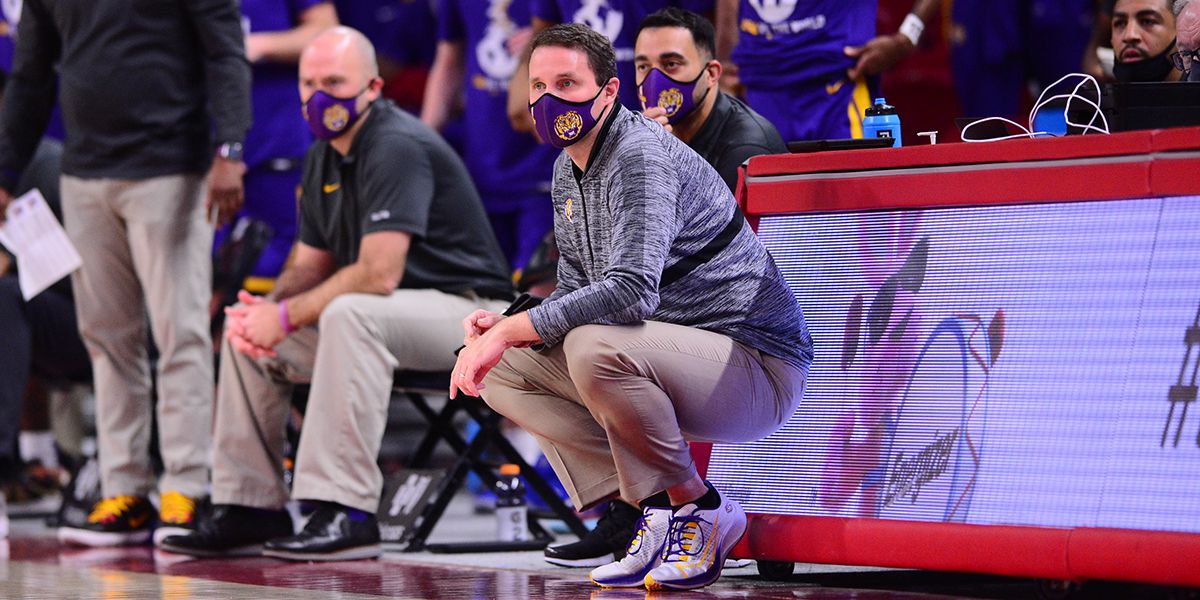 FAYETTEVILLE, Ark. – The LSU men's basketball team got off to a great start against a tough road opponent in No. 20 Arkansas but the home team dominated the second half on Saturday, at Bud Walton Arena in Fayetteville, Ark.
The Tigers (14-8, 9-6 SEC) fell 83-75 to the Razorbacks (11-4, 10-5 SEC). LSU led by as many as 10 points in the first half and held a 37-32 advantage at halftime but was outscored 51-38 in the second half and much of that came on an 11-1 run late in the game. The Razorbacks led by as many as 21.
Cam Thomas once again led the way for LSU with 25 points on 11-of-19 (58%) shooting but just 1-of-5 (20%) on 3-pointers. He also had seven rebounds, an assist, and a block. Trendon Watford added 16 points, seven rebounds, two assists, and a block. Javonte Smart had 15 points, five rebounds, and four assists. Darius Days got into foul trouble early and never found his shot. He was 0-of-8 from the field. All of his shot attempts were from beyond the arc. He finished with four fouls.
Arkansas was led by Justin Smith, who finished with a double-double on 19 points and 10 rebounds. Moses Moody added 18 points, eight rebounds, and five assists.
LSU shot just 39.5% from the field for the game and 32% on 3-pointers. The Tigers were just 6-of-12 on free throws. They committed 22 fouls, which resulted in the Razorbacks shooting 23-of-31 (74%) from the charity stripe. The LSU defense held Arkansas to just 11-of-33 (33%) shooting in the first half but the Razorbacks were 16-of-29 (55%) in the second half.
Also in the second half, Arkansas won on rebounds (23-12), second chance points (10-2), bench points (17-3), points in the paint (26-16), blocks (3-0), and steals (4-1).