Men's Track & Field Team Named BASF Team of the Month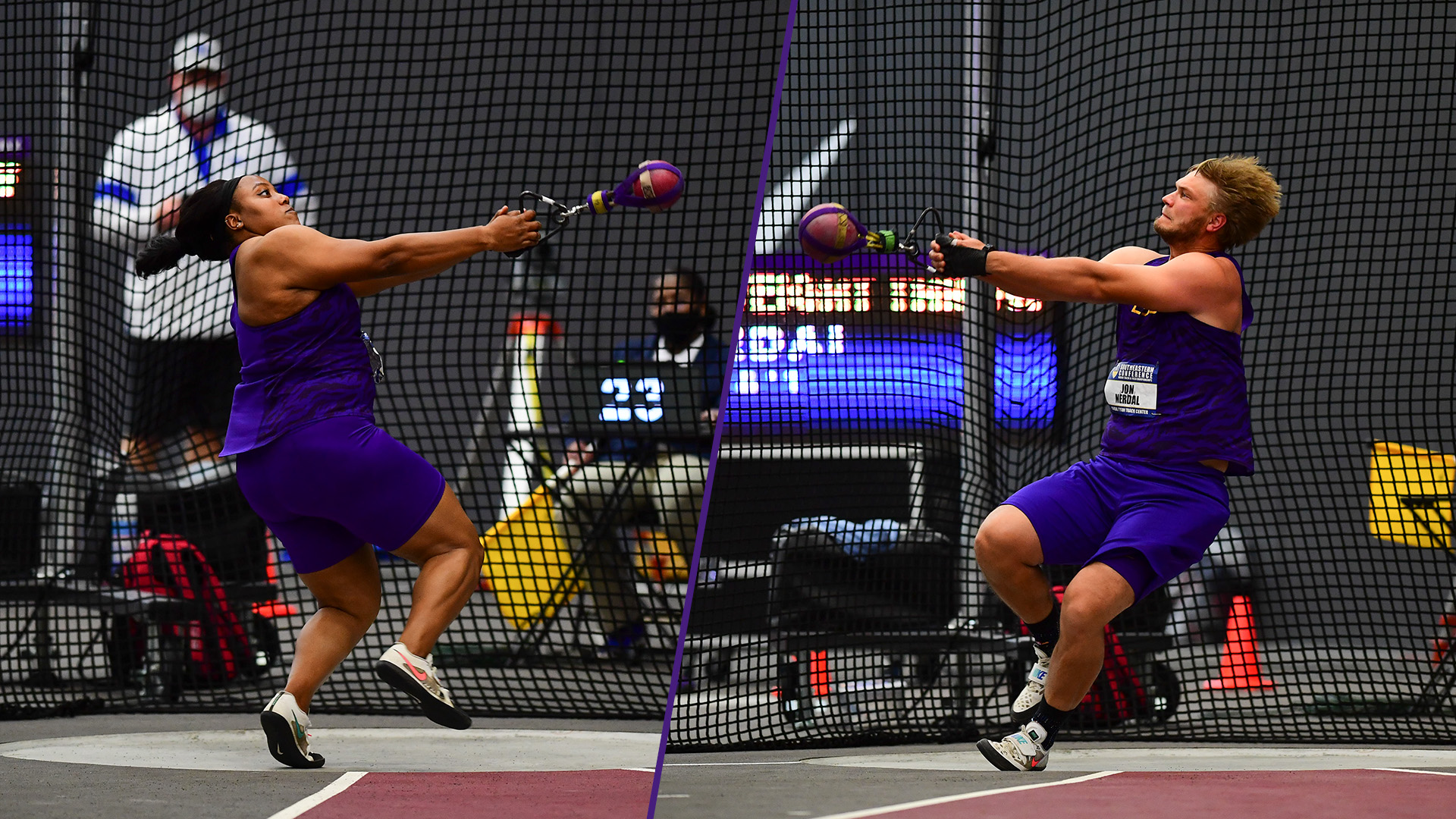 FAYETTEVILLE, Ark.– The LSU men's track and field team has been named the BASF Team of the Month for February.
The Tigers scored 93 points at the SEC Indoor Championships in Fayetteville, Arkansas, to earn a second place team finish. Four Tigers won individual titles at the most competitive conference meet in the country.
JuVaughn Harrison became only the third man in SEC history to sweep the long jump and high jump conference titles at the indoor meeting. He scored a total of 20 points and received the Cliff Harper Trophy for high point scorer of the meet honors. His first title came in the high jump with a clearance of 7′ 2.50″ (2.20 meters) before he moved over to the long jump and won with a mark of 27′ 4″ (8.33 meters). The mark of 27′ 4″ makes him the fifth best performer in collegiate history and it was also an SEC meet record.
Terrance Laird won the 200 meter dash with a world leading time of 20.28 to set an SEC meet record as well. It was his second straight conference title in the event and the time of 20.28 made him the 10th fastest performer in collegiate history. Noah Williams (400 meters) and Damion Thomas (60 meter hurdles) collected their first ever SEC individual titles as well. Williams time of 45.26 broke Xavier Carter's LSU school record of 45.28.
In addition to the four individuals who won titles, Eric Edwards Jr. (60 meter hurdles/2nd), Sean Dixon-Bodie (triple jump/3rd) and Jon Nerdal (weight throw/3rd) earned podium finishes. Davis Bove (mile), Dorian Camel (200 meters), Eric Coston (3,000 meters), Kenny Odinet III (pole vault), Charles Lewis (distance medley relay), Adam Wise (distance medley relay), and Jake Norris (weight throw) pitched in scoring performances as well.
LSU track and field will close out the indoor season with the NCAA Championships March 11-13 in Fayetteville, Arkansas.