Men's Tennis to face Auburn, No. 22 Alabama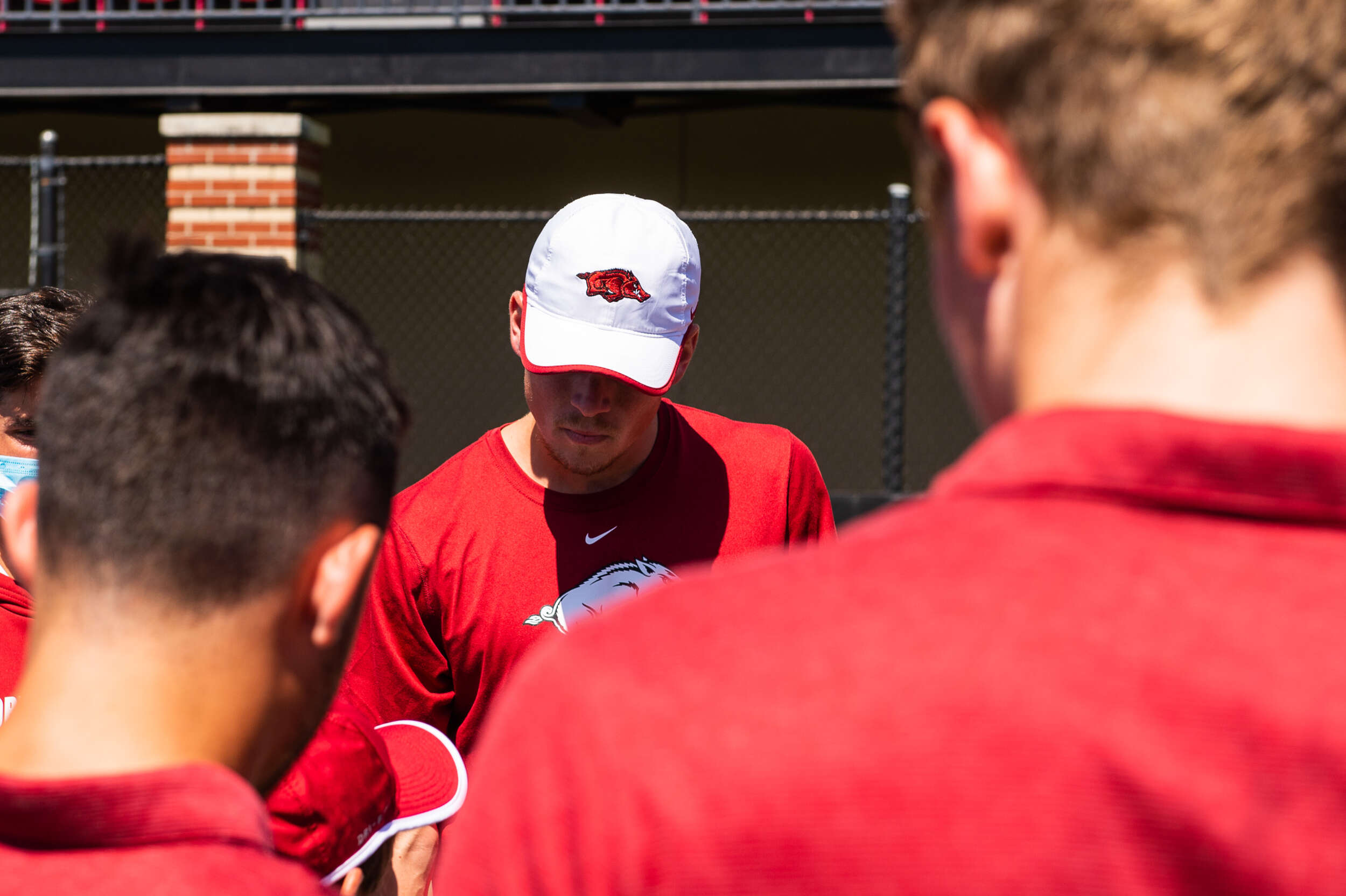 FAYETTEVILLE, Ark. – No. 26 Razorback Men's Tennis continues SEC play with matches against Auburn and No. 22 Alabama this weekend.
Match 21,22 Info
Opponent: Auburn Tigers // Alabama Crimson Tide
Date: Friday, Apr. 9 // Sunday, Apr. 11
Time: 2 p.m. CT // 1 p.m. CT
Location: Auburn, Ala. // Fayetteville, Ark.
Live Stats: bit.ly/3s0G5Sq // bit.ly/3cZ5Iz2
Live Stream: bit.ly/3t5QWMA // bit.ly/38RMCc9
Last Time Out
The Razorbacks fell at No. 16 Mississippi State on Wednesday afternoon, 4-0. Melvin Manuel and Adrien Burdet picked up a 6-2 win over Nemanja Malesevic/Davide Tortora for their second-straight win in the SEC. However, the Bulldogs took the other two doubles courts and the first three singles points to clinch the win.
Scouting the Tigers
Auburn has dropped their last six SEC matches with its last win coming on March 5 over then ranked No. 25 Alabama (4-3).
The Tigers are led by No. 36 Tyler Stice who is 6-5 this dual season against SEC competition and 14-11 overall. The doubles duo of No. 32 Tad Maclean and Finn Murgett also bring in a record of 14-11.
Scouting the Crimson Tide
Alabama is coming off a pair of wins against Mississippi State and Ole Miss. Edson Ortiz, the current SEC Co-Player of the Week, is ranked No. 74 by the ITA, while Zhe Zhou and Patrick Kaukovalta also made the latest rankings.
The doubles duo of Kaukovalta and Riccardo Roberto is the lone ranked pairing for Alabama.
Quick Hits
>> The Hogs won back-to-back matches against Auburn in 2019, including in the SEC Tournament, with both being 4-3 decisions.
>> Arkansas is 5-1 against the Crimson Tide since 2014.
>> Adrien Burdet was named SEC Freshman of the Week on Wednesday while Aleksa Bucan was the SEC Newcomer of the Week.