Local vaccination events occurring as Arkansas expands eligibility requirements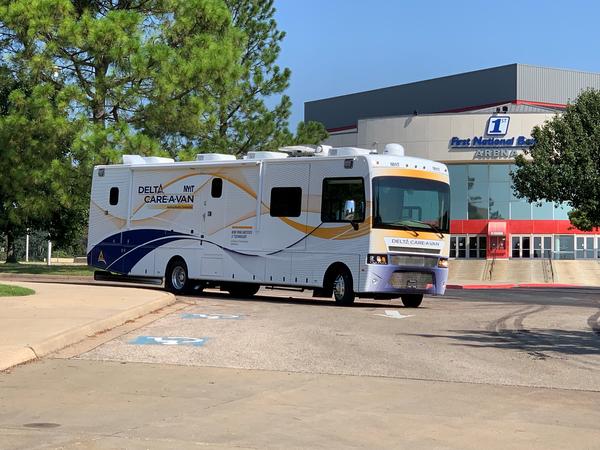 FAYETTEVILLE, Ark. – All Arkansans older than 16 can now get the COVID-19 vaccine as several vaccination events have been scheduled for Wednesday, March 31 in the region.
NYIT College of Osteopathic Medicine (a KASU financial supporter) says their Delta Care-A-Van will be at the Eugene Woods Civic Center in West Memphis on Wednesday from 9 A.M. until noon.
Appointments must be made by calling 870-680-8880 or online at bit.ly/wmemcovid.
The Arkansas Department of Health's Local Health Unit in Mississippi County continues their vaccination clinic at their Osceola location on Wednesday from 9:30 A.M. until 6 P.M.
Appointments at the unit must be made by calling ADH's vaccine clinic call-center hotline at 1-800-985-6030. More details can be found on the ADH's website.
A-State students and employees can sign up on Wednesday and Thursday to get vaccinated on campus. The vaccine will be administered between 5 P.M. and 7:30 P.M. in Arkansas Hall on Wednesday. Registration can be done here.
On Thursday, the vaccine will be administered in the Reng Center Student Union's Centennial Hall between 4 P.M. and 8:30 P.M. Registration for that event can be done here.