Investigation opened after parking lot confrontation involving Benton County circuit judge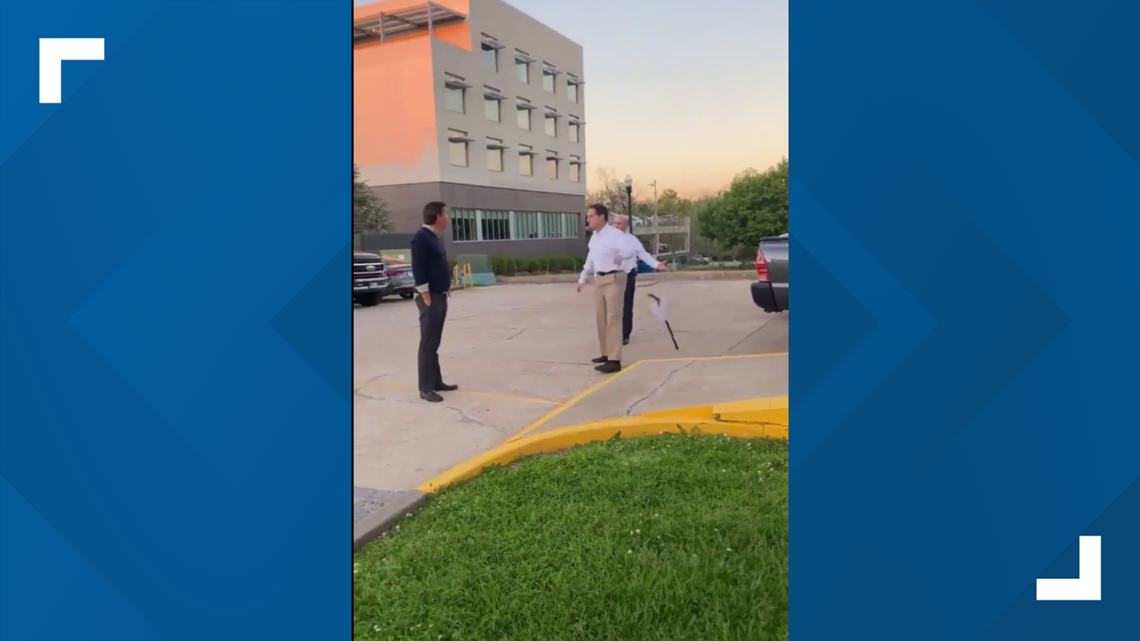 LITTLE ROCK, Ark. — The Arkansas Judicial Discipline and Disability Commission said Monday that is has opened an investigation after a Benton County circuit judge was involved in a confrontation over a parking spot.
Circuit Judge Brad Karren was seen in a Twitter video throwing his cane during a dispute with the wife and son of former Arkansas Speaker of the House Davy Carter. Karren had a gun holstered on his hip during the incident, according to Carter.
Carter, who was a state representative from 2009-2015, said that he and his wife were meeting their son in Bentonville on Saturday around 7 p.m. and his son parked in a government parking lot. The lot reportedly had signs that indicated that it was government parking only until 5 p.m.
Carter said that as he was walking toward the vehicle, he saw a man, later identified as Karren, yelling at Carter's wife and son because they were parked in his parking spot.
"My son and wife repeatedly apologized to him and my son unsuccessfully tried to explain to him that he thought, per the signs, that after 5:00 pm anyone could park there," Carter said on Twitter. "They were both met with rabid fury and anger."
Judicial Discipline and Disability Commission Executive Director David Sachar said the group is conducting a "thorough and confidential investigation."
Karren, who was elected circuit judge in 2012, declined to comment Monday.