Identification, arrest made after Farmington Police share photos of man pilfering through school lockers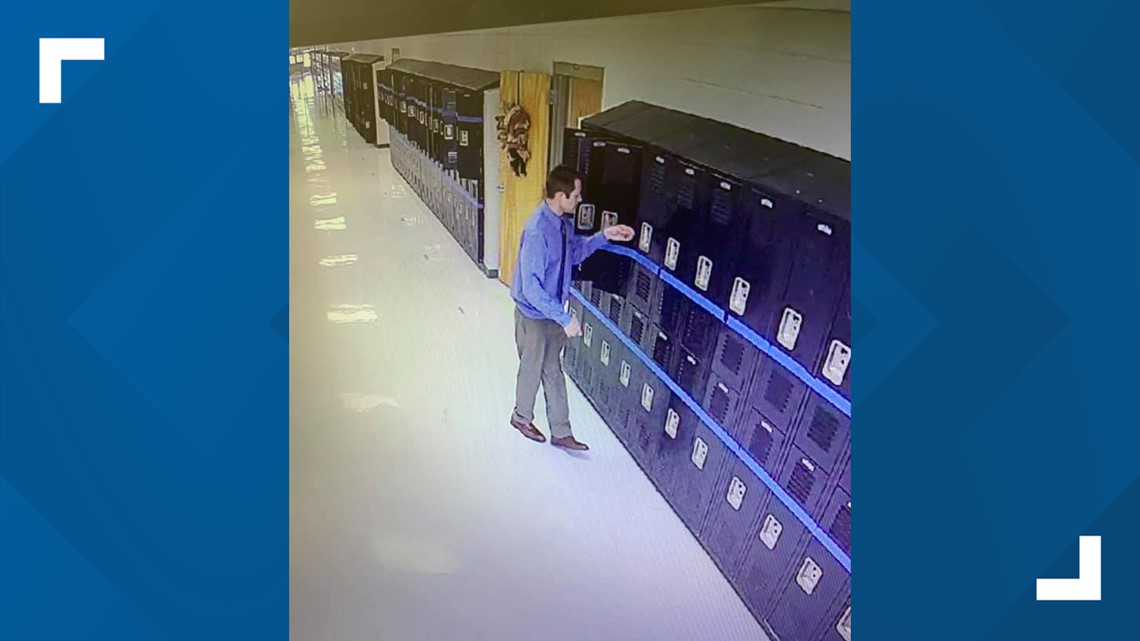 FARMINGTON, Ark. — A man has been identified and arrested after the Farmington Police Department (FPD) shared photos on Facebook of a subject pilfering through lockers at the Jr. High building.
43-year-old Kenneth Braswell was arrested on April 23 and charged with Burglary/Commercial, Criminal Trespass and Criminal Mischief in the 1st Degree.
The FPD stated, "We want to thank our amazing community that came together to help identify and locate the individual."
The original post made by the FPD looking for help in identifying Braswell said, "Do you know me? I decided to pilfer through the Jr High Building today. If you recognize me or my vehicle please call (479)267-3411. Any information would be greatly appreciated."