Governor Vetoes Arkansas Gun Bill Over Concerns Of Federal Law Enforcement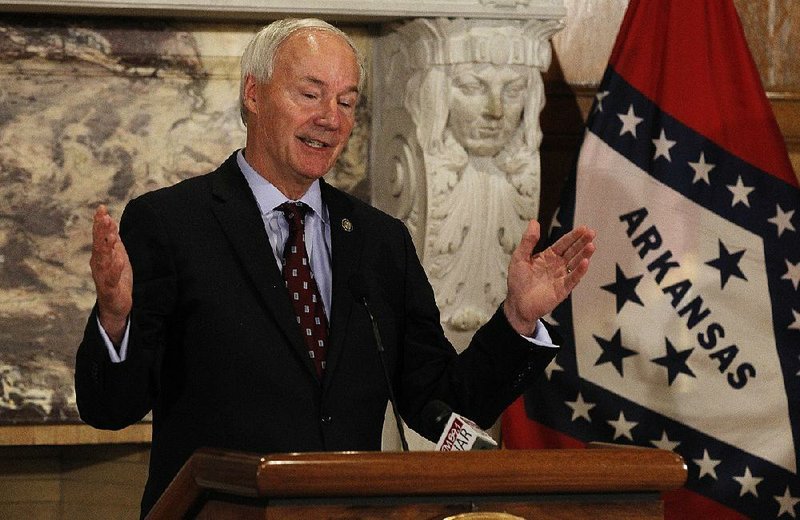 FAYETTEVILLE, Ark. – Gov. Asa Hutchinson vetoed SB 298, the Arkansas Sovereignty Act of 2021, over concerns it would hinder local and state law enforcement cooperation with federal law enforcement entities. It is Hutchinson's third veto of the session.
"The partnership between state and local law enforcement officers is essential for the safety of Arkansas citizens. This bill will break that partnership and put the safety of Arkansans at risk," the governor said.
Citing several legal precedents on gun laws enumerated in the bill, Hutchinson also said its implementation would have the effect of giving opportunities for violent criminals to circumvent prosecution.
"In other words, SB 298 would be a defense attorney's dream come true and would render useless our combined state and federal task forces fighting violent crime," he said.
SB 298, by Sen. Gary Stubblefield, R-Branch, and Rep. Brandt Smith, R-Jonesboro, would give state and local law enforcement the ability to not cooperate with federal law. It restricts local or state law enforcement or public officials from enforcing or assisting federal agencies or officers "in the enforcement of any federal statute, executive order, or federal agency directive that conflicts with the Arkansas Constitution."
The measure specifically addresses federal requirements to register or track firearms, any prohibition against possession or ownership of a firearm or accessory, or the confiscation of firearms or ammunition.
"All acts, laws, orders, rules, and regulations of the United States Government, whether past, present, or future, that infringe on the people's right to keep and bear arms as guaranteed by the Second Amendment to the United States Constitution and Arkansas Constitution, Article 2,§5, are invalid in this state, shall not be recognized by this state, are specifically rejected by this state, and shall be considered null and void and of no effect in this state," the bill reads.
In his veto letter, Hutchinson said, "I understand the intent of the bill is to provide citizens with confidence that law enforcement officers of this state will not participate in the enforcement of unconstitutional laws. I fully support that intention, but this bill does not accomplish that goal."
"Instead it creates ambiguity and uncertainty in our state's firearms laws, and it jeopardizes the essential partnership between state and federal law enforcement agencies on critical missions that ensure the safety of Arkansans," he added.