Gittens Claims Two Titles, 10 Aggies Advance to Finals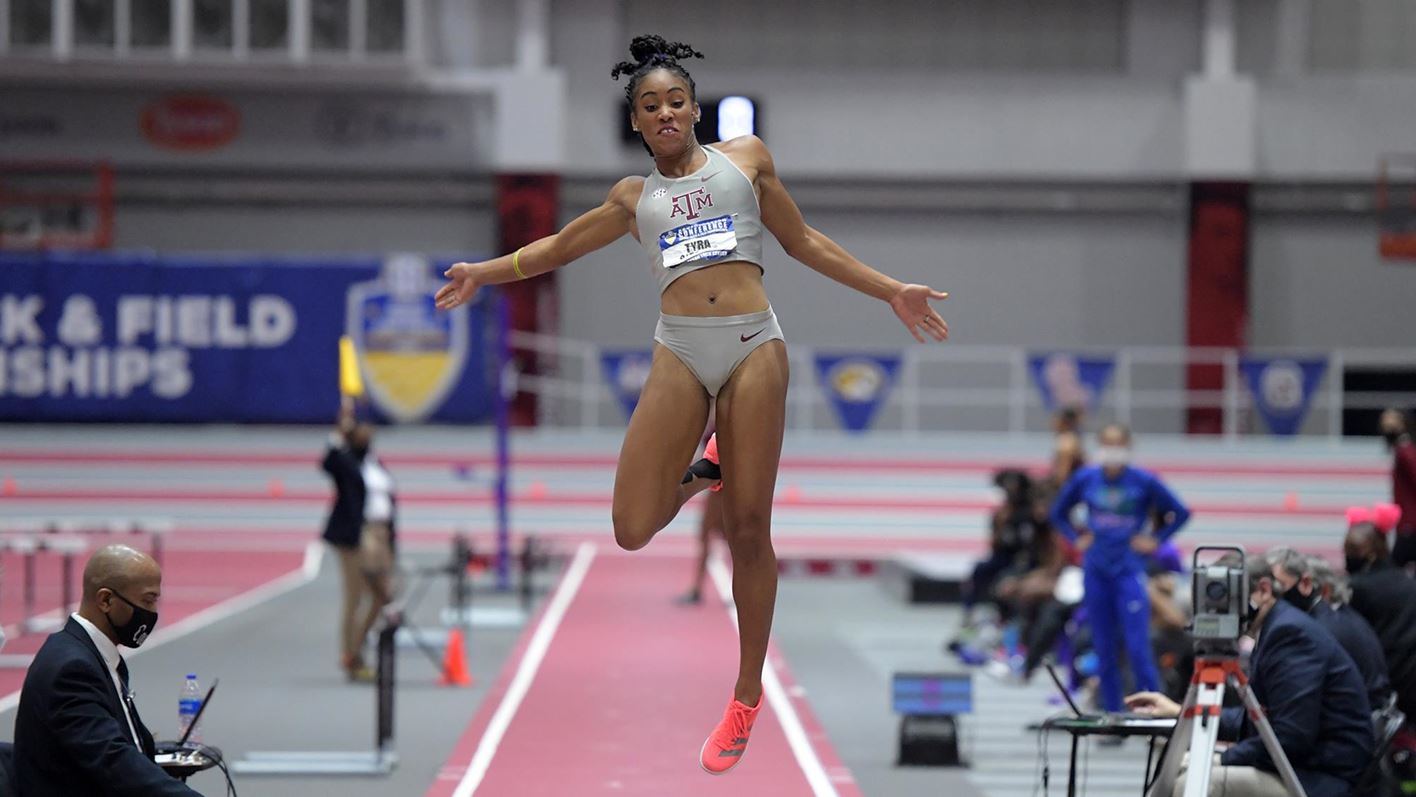 FAYETTEVILLE, Ark. – After a disappointing performance in the pentathlon on day one of the SEC Indoor Championships, Tyra Gittens bounced back on day two to claim the high jump and long jump event titles while 10 Aggies advanced to Saturday's finals at the Randal Tyson Track Center.
Tyra Gittens highlighted day two of the SEC Indoor Championships by doubling up and claiming event titles in the high jump and long jump. The multi-athlete won the high jump with a clearance of 1.89m/6-2.25, the second highest clearance in Texas A&M history only behind her own school record of 1.91m/6-3.25.
Less than an hour later, she managed to make the long jump finals with a round three jump of 6.19m/20-3.75. It was on her final attempt when she landed at 6.62m/21-8.75 to claim her second victory of the day. The mark equaled her personal best, which ranks as the second best performance in Aggie history.