Fundraiser underway for Fayetteville Officer Stephen Carr memorial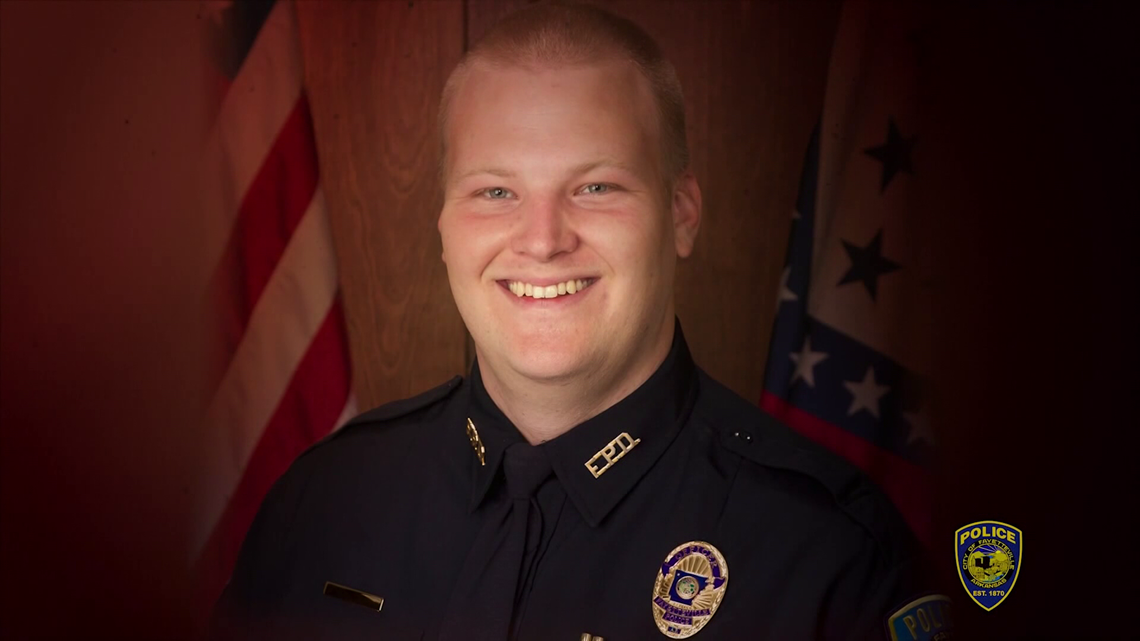 FAYETTEVILLE, Ark. — A fundraiser to help support a memorial for fallen Fayetteville Officer Stephen Carr is underway.
Officer Carr was shot and killed in December 2019 in downtown Fayetteville.
Light The City Blue allows community members to purchase $5 tickets for specially crafted baskets full of goodies. The funds go towards a memorial for Officer Carr at the new Fayetteville police station and support the Fayetteville Police Department. If your ticket is selected, you will win the basket you bid on.
Winners for the baskets will be announced on Tuesday, April 13, 2021 (also known as Officer Stephen Carr #413 Day, with 413 representing his badge number).
You can find photos of the baskets and more information on how to purchase a ticket by visiting the Light The City Blue Facebook page.