Executive Director of Southern Association of Agricultural Experiment Station Directors to Speak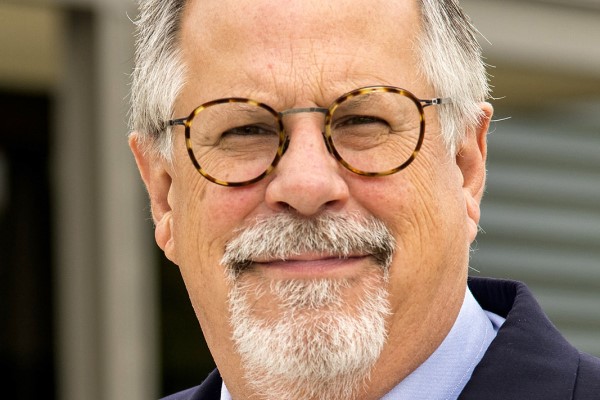 FAYETTEVILLE, Ark. – Gary Thompson, who works with a consortium of agricultural research directors at land-grant universities in 13 states and two U.S. territories, is the guest speaker for Monday's Spring Department of Crop, Soil and Environmental Sciences Seminar Series.
Thompson serves as executive director for the Southern Association of Agricultural Experiment Station Directors where he leads national and regional efforts to promote a broad portfolio of research in agriculture and natural resources.
He is actively involved in organizations that provide regional, national and international leadership for research at land-grant institutions. He has served as an adviser for federal and international funding organizations and is a Fellow in the APLU-sponsored Food Systems Leadership Institute. Based at the U of A in Bumpers College, he is also on the CSES faculty.
Thompson's lecture is "Phloem, Aphids and Administration."
The seminar is Monday at 3:30 p.m. in PTSC Room 009. In-person seating is available, but limited due to social distancing. It's also available via Zoom (passcode 291536).
Thompson has served as associate dean for research and graduate education and as director of the Agricultural Experiment Station at Pennsylvania State University (2011-20), as head of the Department of Biochemistry and Molecular Biology at Oklahoma State University (2007-11) and as program director for Plant-Biotic Interactions in the Directorate for Biological Sciences at the National Science Foundation (2004-06).
He held consecutive summer appointments as a visiting research professor in the Department of Plant Biology at University of Copenhagen in Denmark (2003-04) and served as associate professor and professor (2001-07) with appointments on multiple campuses and the Division of Agriculture at the U of A. From 1991-97, he was assistant professor in the College of Agriculture and Life Sciences at the University of Arizona.
Thompson received his bachelor's degree from the University of Nebraska in 1979, his master's from the University of Wisconsin in 1986 and his Ph.D. from Purdue University in 1989, and was a postdoctoral research associate in the Department of Plant Sciences at the University of Arizona.
The seminar is open to everyone.
About the Dale Bumpers College of Agricultural, Food and Life Sciences: Bumpers College provides life-changing opportunities to position and prepare graduates who will be leaders in the businesses associated with foods, family, the environment, agriculture, sustainability and human quality of life; and who will be first-choice candidates of employers looking for leaders, innovators, policy makers and entrepreneurs. The college is named for Dale Bumpers, former Arkansas governor and longtime U.S. senator who made the state prominent in national and international agriculture. For more information about Bumpers College, visit our website, and follow us on Twitter at @BumpersCollege and Instagram at BumpersCollege.