Engineering Welcomes Two Development Officers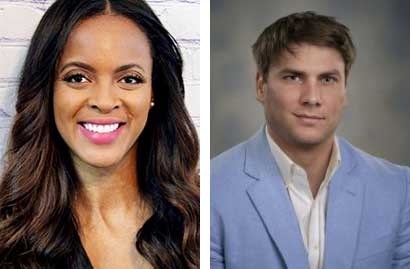 FAYETTEVILLE, Ark. – The College of Engineering is pleased to welcome two associate directors of development to the college.
Kim Dexter and John Fray joined the college's development and external relations team on March 1.
Their roles will focus on building and maintaining relationships with College of Engineering alumni and other stakeholders to advance the College of Engineering's mission through philanthropic support.
Dexter, who graduated from Fayetteville High School, comes to the University of Arkansas from The Arc of Southwest Georgia, a nonprofit advocacy organization for individuals with intellectual and developmental disabilities, where she served as director of development and communications. She also owned a development consulting firm that supported nonprofits with operational and strategic development needs. Dexter has also worked in public relations, including a stint at the global firm Edelman in New York City.
Fray joins the University of Arkansas from the University of South Carolina's Upstate Spartanburg campus, where he served as associate athletic director of development. Previously, he worked as director of development for the Arkansas State University College of Agriculture, Engineering and Computer Science. A Heber Springs native, he holds a Doctor of Education degree from East Tennessee State University and two master's degrees from Arkansas State University and Union University.
Bill Lansden, senior director of development and external relations, said the team is well-positioned for success.
"Kim and John come to us with impressive track records in the field of development, and the breadth of their experience is a tremendous asset to our college," he said. "I know they're both excited to get back to their Arkansas roots, and I'm looking forward to working together to bring the story of our college's success to our alumni and friends."