Crews respond to house fire near Beaver Lake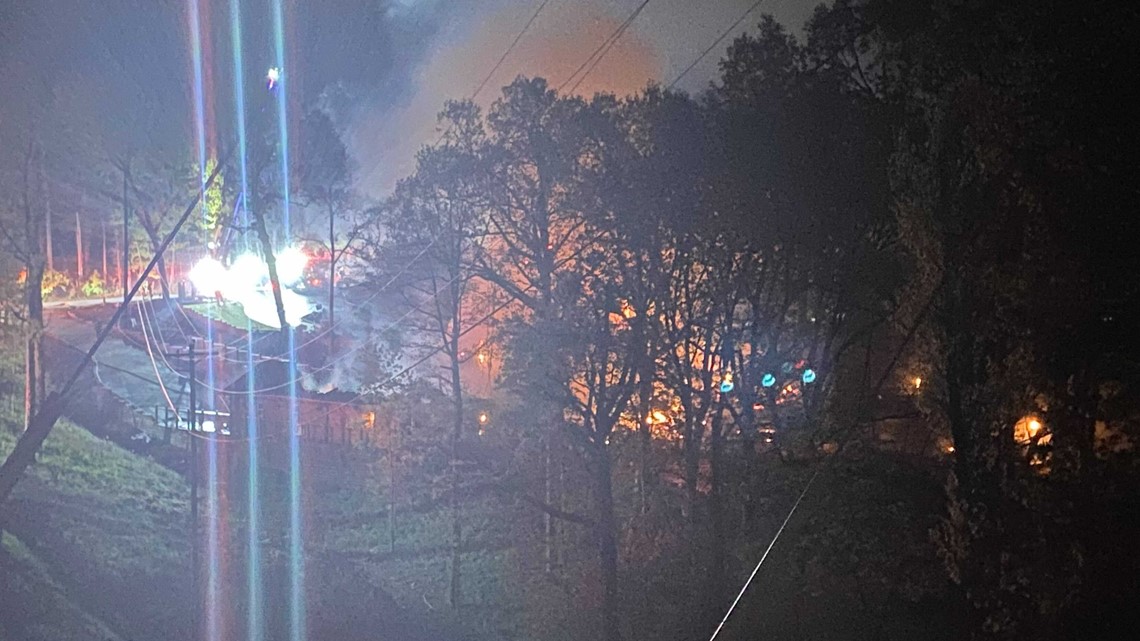 ROGERS, Ark. — A family was forced out of their home on Rivercliff Road near Beaver Lake after a devastating fire last night (April 22).
The Beaver Lake Fire Department was first called to the fire at around 8:30 p.m. last night and had to call 5 other agencies for assistance. They didn't leave the scene until 4:30 a.m. this morning (April 23) and had to come back at 6:30 a.m. because the fire had reignited.
The family was inside playing board games when they saw some reflection of some orange glow in the trees behind their house and they went and investigated.
While running out of the house with nothing but the clothes on their backs they called their neighbor, Dan Canclini for help.
"So I ran across the street, got the dogs, there were 3 dogs, got them out of the way so they wouldn't run back in the house. And by the time the dogs were out, there wasn't time to try and save anything else because the fire was moving fast. We're talking 15 minutes with call time and everything included, not very long, it was rapid-fire spread. And it wasn't a small fire either."
The fire is finally contained but it wasn't easy. Approximately 40 firefighters and an excess of 100,000 gallons of water were used to extinguish this fire. As emergency crews left their post, neighbors said it was tough to watch what happened.
"I mean it's unnerving cause it's right across the street and it's just they're losing everything. Everything is gone and it's a traumatic experience for everyone." Said Canclini.
As Canclini looked at the aftermath of the fire this morning, he says it was a scary night that really put things into perspective.
"You think about life and how quick it goes by and how you can lose everything but as long as you don't lose life you're happy about that."
At this time Investigators still don't know what caused the Fire but the River Cliff community assures us neighbors are taking care of the family.
There were no injuries and the cause of the fire is still being investigated.