Cleanup continues in southwest Ark. after severe weather moved through Friday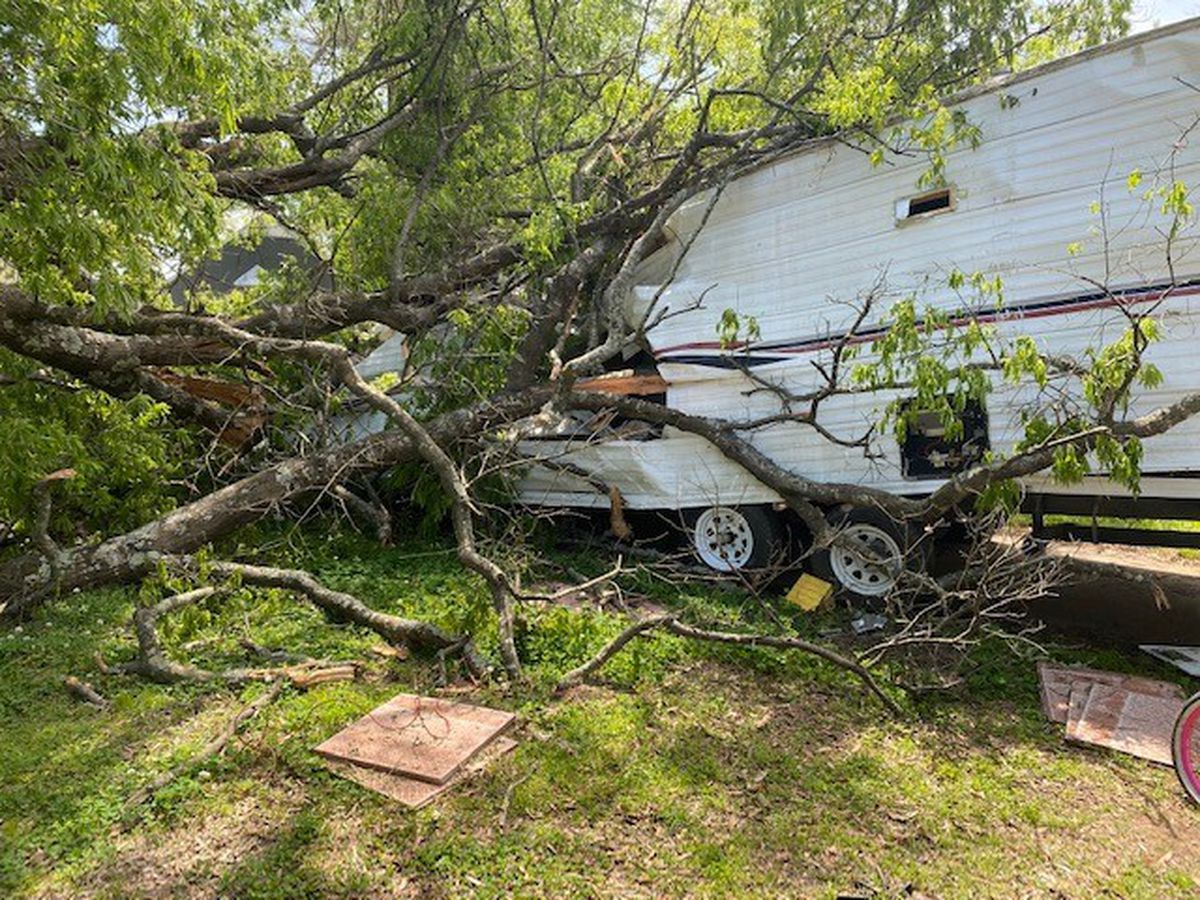 LITTLE RIVER COUNTY, Ark. – Cleanup continued Monday, April 12 in the ArkLaTex following Friday night's (April 9) storms that blew through the area. Little River County in southwest Arkansas was hit hard. Three days later, utility crews are still working to get customers back online.
"We did have tornado warnings, but most of the damage we have seen apparently came from straight line wind," said Rudy Hatridge, director of the Little River Officer of Emergency Service.
Hatridge says the populated areas of Ashdown and Foreman had numerous trees down on power lines and homes.
The first thing I thought was getting my mom out of the house," said Oscar Rivers, a storm victim.
At the Rivers' home in Ashdown, a large tree fell, destroying the house and damaging the family's car; fortunately, no one was injured.
"We heard the sirens go off and we heard our phone alert telling us it was a tornado, so I told my son, 'Let's go into the bathroom.' By the time we made it to the hall and light a candle, that's when the tree hit the living room and dining room," said Shawnee Rivers, another storm victim.
Just bocks away, Demond Nettles' home was spared, but his camper was destroyed when another tree was blown over.