Bumpers removed from Rolling Hills Drive in Fayetteville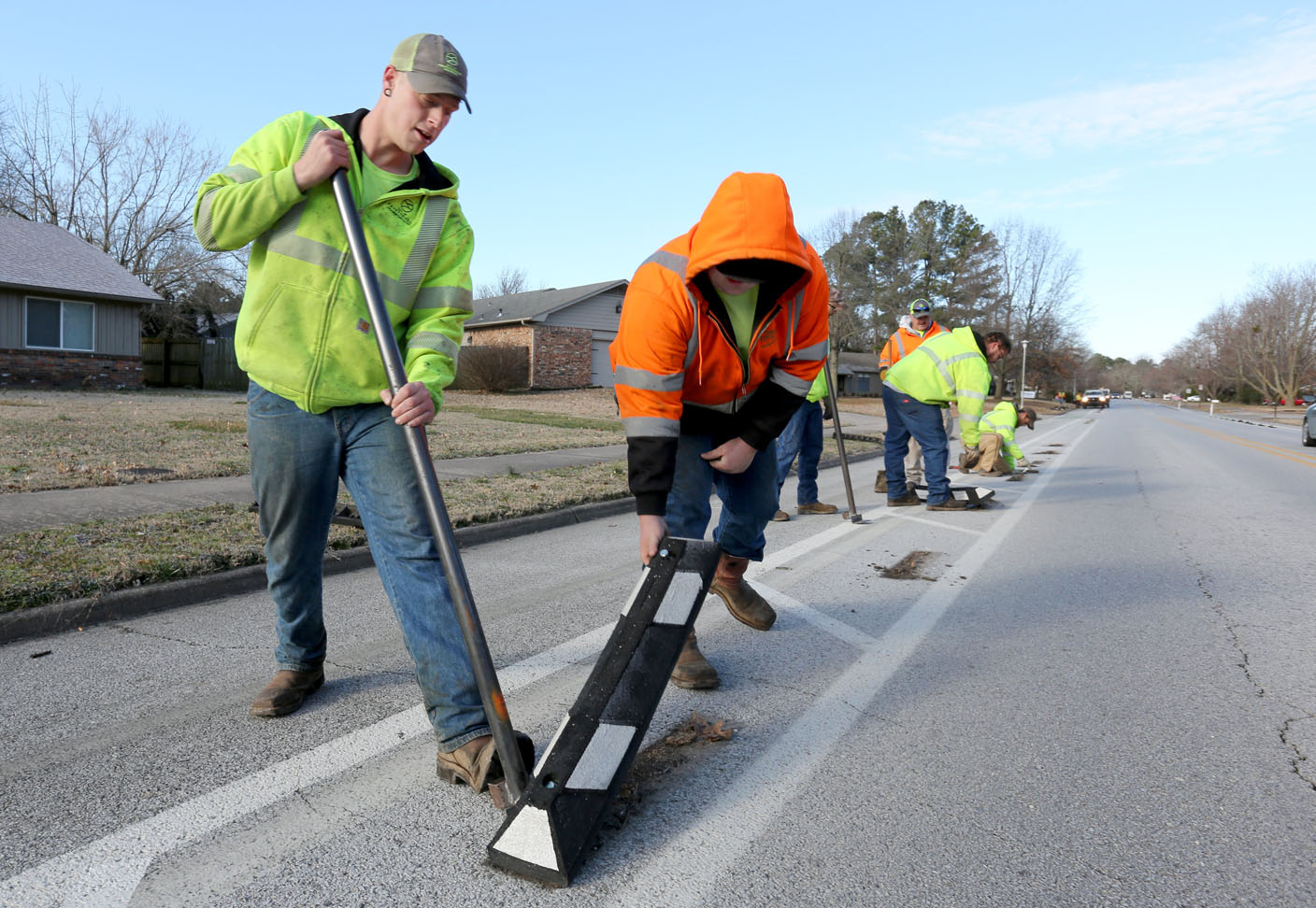 FAYETTEVILLE, ArK. — The bumpers on Rolling Hills Drive are gone. City crews on Thursday removed the rubber, armadillo-shaped bumps and bollards from the road running east-west from Fiesta Square to Old Missouri Road.
Work went faster than expected, said Terry Gulley, the city's transportation services director.