'Artistic Risk And Investment': Kernodle playwrights address profound topics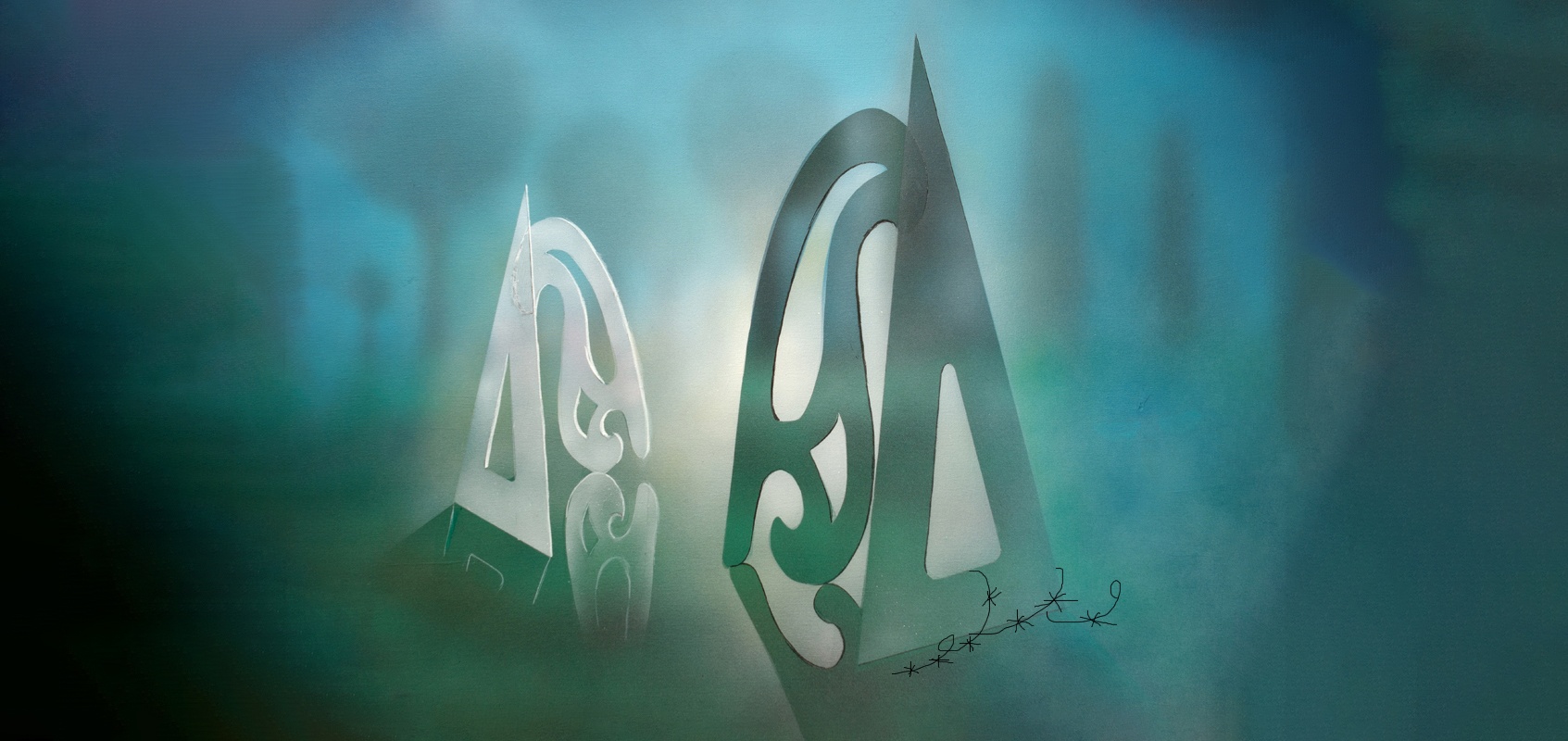 FAYETTEVILLE, Ark. – The University of Arkansas announced this month that playwrights Mia Chung and Keelay Gipson would be the 2020 recipients of the department's Kernodle New Play Award.
The award is named in honor of former University of Arkansas faculty member the late George Kernodle, who taught at the UA from 1952 to 1974 and was the author of several theater-related books. Winning playwrights are chosen, according to the Department of Theatre, based on their ability to pen plays that "invite the audience's imagination and are inherently theatrical." Winning plays are chosen by a reading committee made up of graduate students and faculty members who, this year, pored over more than 200 scripts to choose two recipients.
"In this moment, we all could use something to celebrate, and these two plays and writers give us much to celebrate, while they simultaneously boldly challenge," says John Walch, assistant professor of playwriting and director of the Kernodle Award. "In both plays, the urgency of voice — the need to have this conversation and give voice to this perspective — was off the charts, and artistic 'risk and investment' are two of the most important criteria we look at as a reading committee," Walch says.
The prize comes with a monetary award and the possibility of further development of the script.
Gipson's winning work, "The Lost, or How to Just B," is the "story of a Black boy navigating his way through the foster care system while trying to find his wings — and love — when the world tells him he has none," according to a UA press release. Gipson uses both spoken word and hip hop to tell B's story. One comment by a committee member regarding Gipson's play calls it a "beautiful play focusing around a young man finding his identity in the LGBTQ community and the foster care system. The playwright masterfully intertwined both themes and made this a moving piece." Gipson is an activist, professor and playwright whose work has been developed at Victory Gardens, the Wild Project, HERE Arts Center, The Theater at Alvin Ailey and Tom Noonan's Paradise Factory, among others.
Mia Chung's play, "This Exquisite Corpse," is "about the special relationship between South Korea and the West (particularly the United States) during and after the Korean War. It looks at this relationship through the lens of prostitution — an ongoing legacy of the war. Ultimately, the historical information is secondary to the story of trauma and its impact on expression," reads a description in the UA's press release. "The play summons Soojin, a wartime prostitute, who tells her own story in a particular way — which happens to be through five fragmented and dislocated versions of herself."
"The writing is beautiful and wove a really powerful story with a really poetic approach," says one of the Kernodle Committee readers of the play.
Chung, a writer whose plays have been produced at the Royal Court in London, the National Theatre of Korea and Wooly Mammoth Theatre in Washington, D.C., is the author of "Catch as Catch Can," scheduled for production at Chicago's famed Steppenwolf Theatre next year. She was the recipient of the 2019 Helen Merrill Playwriting Award. Chung said that an email from Walch regarding submissions for the Kernodle New Play Award piqued her interest in the contest.
"He's the reason that I even knew about the Kernodle Award," she says. "[Before moving to Fayetteville,] he was based in New York, and I met him through the New Dramatists [Theatre Company]. He's a really valued colleague, so when he sent out the call for entries, I sort of perked up because it came from him."
Chung says she's excited at the prospect of her work reaching an area of the country in which she hasn't previously worked.
"It means so much, honestly," she says. "The things that I'm getting at in my play — the relationship between the U.S. and Korea — is something that I would hope is of interest to people all over the United States, and I'm glad that seems to be affirmed."
Though Chung's plays generally involve serious issues, she says that, for her, humor also has a place in communicating a story.
"For sure, I would say that I am often drawn to things that are really complicated," she says. "Playwriting is a labor of love, and you definitely take a vow of poverty when you go into being a playwright. In some ways, for me, it's always been about what's most worthwhile to devote my attention to. I love all genres, including comedy, but I think generally the plays that kind of come forward for me, get high on the list of priorities, are these things that I feel like I just have to tackle and sort out. They're complicated, but they're worthy.
"But I will say in all of my plays, even this one that involves prostitution and trauma, humor is a huge tool for me. I'm always looking for moments of humanity that can be humorous as one tool to get people's attention, to draw people in, but also to really underscore the humanity of the characters involved."