Arkansas police officer helps drivers stranded in flood waters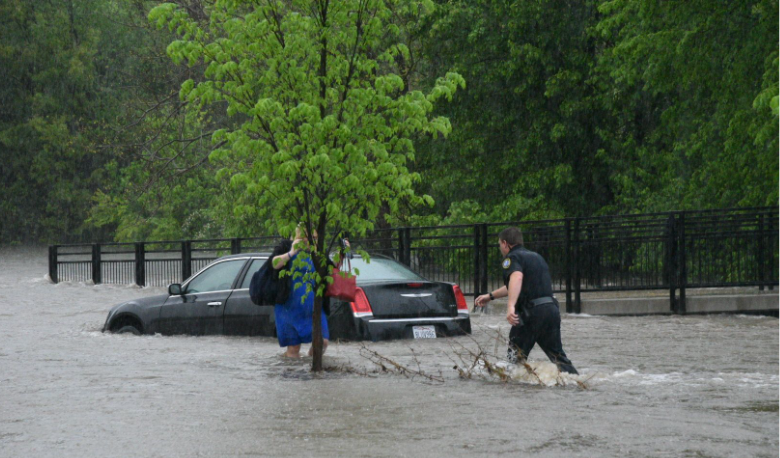 BENTONVILLE, Ark. — A Bentonville police officer was caught on camera on Wednesday helping stranded motorists to safety amid rising flood waters.
Tammy Gilliland of Pea Ridge took the following photos of a Bentonville police officer helping two women to safety after their vehicles got stuck in the roadway during Wednesday's flash flooding.