Arkansas Just Passed One of the Most Extreme Anti-Trans Bills Yet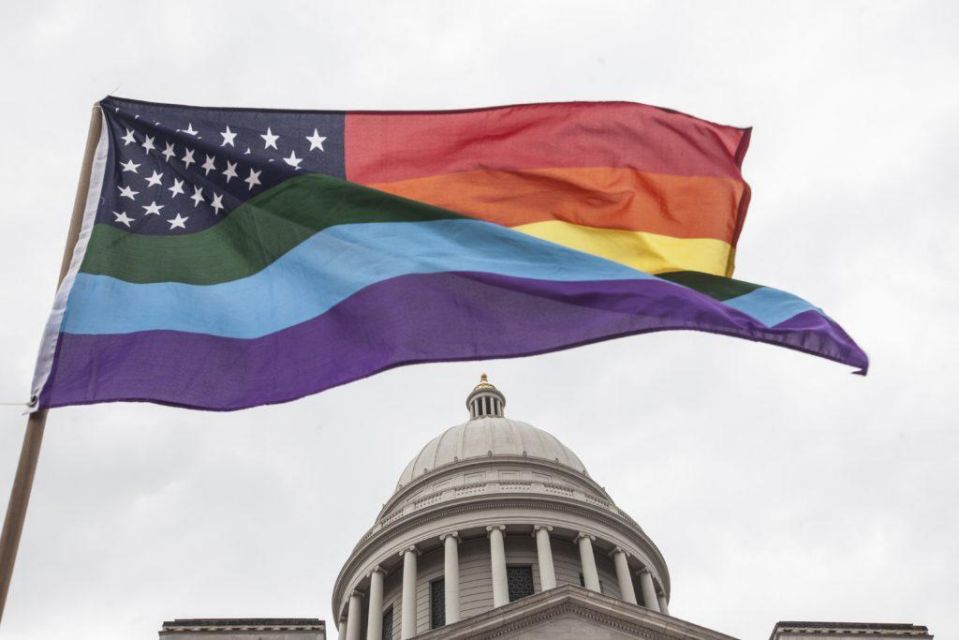 Arkansas – Amid a nationwide conservative effort to chip away at transgender rights, Arkansas lawmakers have passed one of the most restrictive pieces of anti-trans legislation yet, denying transgender youth access to essential gender-affirming care. Chase Strangio, deputy director for transgender justice at the ACLU, called the bill "the single most extreme anti-trans law to ever pass through a state legislature." The legislation now only requires the signature of Governor Asa Hutchinson, a Republican.
The measure, named the Arkansas Save Adolescents from Experimentation (SAFE) Act, would ban doctors from providing gender-affirming care, including puberty blockers and hormones, to trans people under the age of 18, or else risk losing their license. The legislation is rooted in a host of misinformation about gender-affirming care, with proponents of the bill arguing for its necessity under the guise of protecting kids. One of the bill's Republican sponsors described gender-affirming treatments as "at best experimental and at worst a serious threat to a child's welfare."
But LGBTQ advocates and major medical organizations agree that denying trans youth access to this type of crucial and comprehensive care poses a much more serious threat to their health. "Affirming health care can literally be life or death for anyone, but particularly for trans youth," Raquel Willis, a Black trans activist and writer, told CNN. "People think that's an exaggeration. It's not. People think you can just discipline identity out of someone, and that is not true and in many ways is torture." Following the bill's passage, Dr. Lee Beers, the president of the American Academy of Pediatrics, decried the "dangerous" effort to "politicize medical care." She continued: "This is discrimination by legislation and transgender children and all children deserve better," adding that such measures put "politicians rather than pediatricians in charge of a child's medical care."
Arkansas's bill comes amid a wave of anti-trans legislation across more than two dozen states, according to the ACLU, all crafted to restrict the rights of trans people. While Arkansas is posed to become the first state to to ban gender-affirming care for trans youth, Alabama and Tennessee are currently advancing similar legislation. Meanwhile, Republican lawmakers across the country have proposed legislation banning trans women and girls from participating in sports teams consistent with their gender identities; the legislation has been signed into law in Arkansas, Mississippi, and Tennessee.
While the SAFE Act still needs Hutchinson's signature, trans-rights advocates and medical professionals within the state say they're already seeing a preview of its devastating effect. Testifying before the state Senate last week, Michele Hutchison, a pediatric doctor in Arkansas, said that after the bill passed the House, there were "multiple kids in our emergency room because of an attempted suicide." Rumba Yambú, director of Intransitive, an Arkansas-based group that provides support to the trans community, told NBC News that the legislation "will cost lives" and legislators "don't seem to care about that."
If signed into law, civil rights organizations, including the ACLU, have vowed to challenge it in court.