Arkansas Governor Hopes Abortion Ban Will Trigger Roe v. Wade Challenge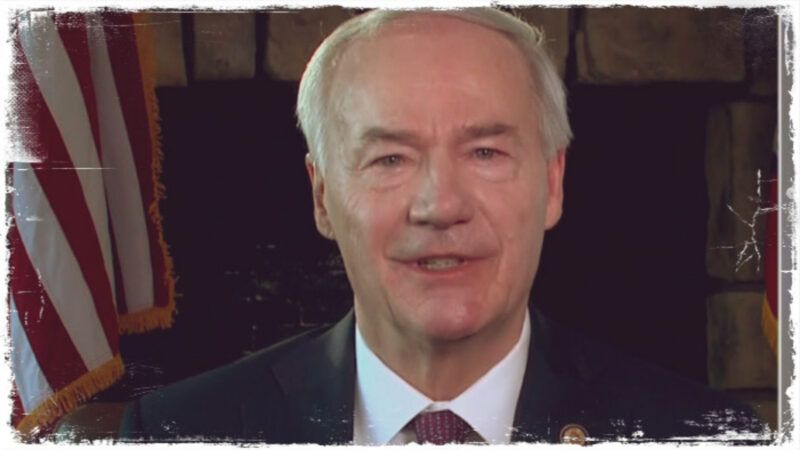 Arkansas – Abortion ban "is not constitutional," governor tells CNN. Arkansas Gov. Asa Hutchinson said Sunday that he hopes the state's new, near-total ban on abortion will trigger a Supreme Court challenge to Roe v. Wade.
The law bans abortion "in all cases except to save the life of the mother in a medical emergency." Hutchinson signed it into law earlier this month, instituting fines of up to $100,000 and up to 10 years in prison for anyone who performs an abortion on someone whose life is not at risk.
Hutchinson told CNN's State of the Union on Sunday that he knows the new Arkansas abortion law "is not constitutional under Supreme Court cases right now."
However, the Republican governor "signed it because it is a direct challenge to Roe v. Wade. That is the intent of it," he said. "I think there's a very narrow chance the Supreme Court will accept that case, but we'll see."
The American Civil Liberties Union of Arkansas has promised to challenge the ban.
Meanwhile, in South Carolina, a federal court has put a temporary halt to a measure, signed into law in February, that would ban most abortions there.
The South Carolina law bans abortion after fetal cardiac activity can be detected, which can occur as early as three-and-a-half weeks after conception. "But before the governor's pen hit the paper, Planned Parenthood and other groups filed a motion against the state and Attorney General Alan Wilson to stop the law from taking effect," notes WLTX.
On Friday, U.S. District Judge Mary Geiger Lewis issued a temporary restraining order against enforcing the South Carolina ban. Judges have responded similarly to so-called heartbeat bills in a number of other states.
"Similar bills have been passed by other states and are tied up in the courts," WLTX points out. "In passing the law, some South Carolina Republican lawmakers had hoped that the new conservative majority at the U.S. Supreme Court might take a look at their law and others like it."
FREE MINDS
Biden and Title IX. During his tenure as Barack Obama's vice president, now-President Joe Biden was behind many of the administration's worst interpretations of Title IX (the law governing sex discrimination—and these days, a whole lot more—in schools). Some of the problems with Obama-era interpretations were remedied in more recent years. But with Biden's executive pledge to revise Title IX interpretations once again, can we expect a return to the worst Title IX guidance? Greg Lukianoff of the Foundation for Individual Rights in Education (FIRE) suggests on Twitter that we will not.
"Given Biden was the public face of the Obama Title IX guidance, we were concerned about a major rollback of the reforms. Two weeks ago, he issued an executive order for ED to consider rescinding the regs," tweeted Lukianoff. "However, I will be surprised if he tries to reinstate the Obama-era Title IX policies."