Apple Blossom brewer's first beers should help build local trust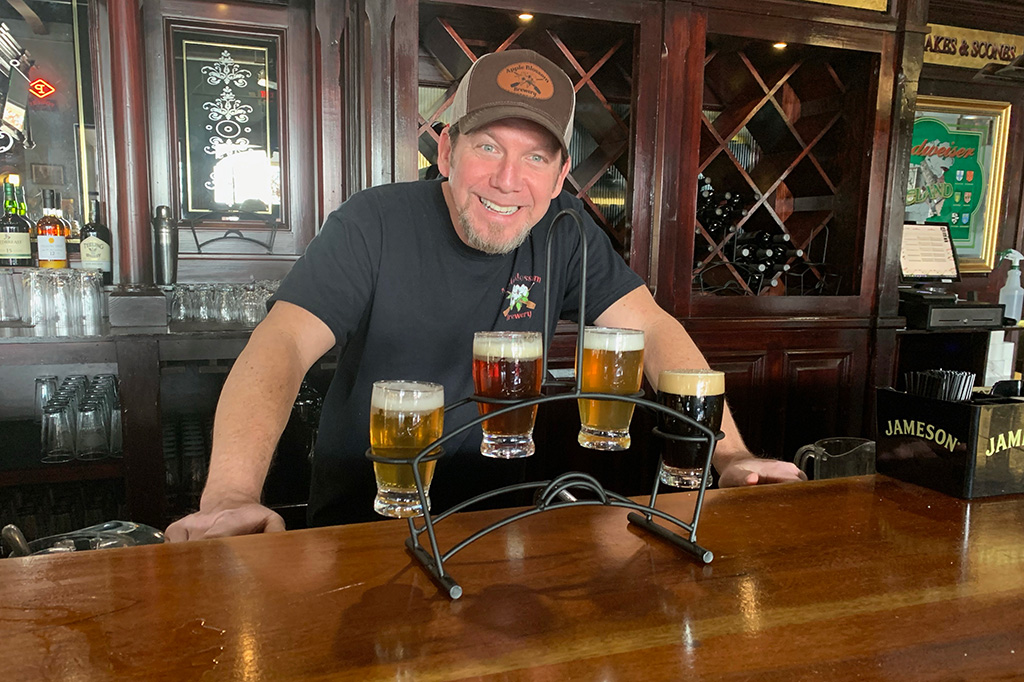 FAYETTEVILLE, Ark. – Apple Blossom Brewing Co.'s new head brewer is no stranger to the brewpub environment.
Alton Huebner spent 23 years making beer at the oldest brewpub in Texas — Fredericksburg Brewing Co. — before moving to Northwest Arkansas.
"I started out there as a bartender in 1994," he said. "The brewmaster needed help after having surgery, and I just kind of fell into the job."
Huebner takes the reins at Apple Blossom now that it's under new ownership. The north Fayetteville brewpub reopened in February after being closed for nearly eight months.
This isn't Huebner's first brewing job in the area. He briefly worked for Springdale's Core Brewing & Distilling Co. after moving here in 2017.
Working at Apple Blossom, however, seems to be a good fit given his brewpub background.
"This is actually the first brewery I visited when I moved here," said Huebner. "And I thought it had a lot of promise at the time."