A&M's Athing Mu claims under-20 world record at SEC Indoor Championships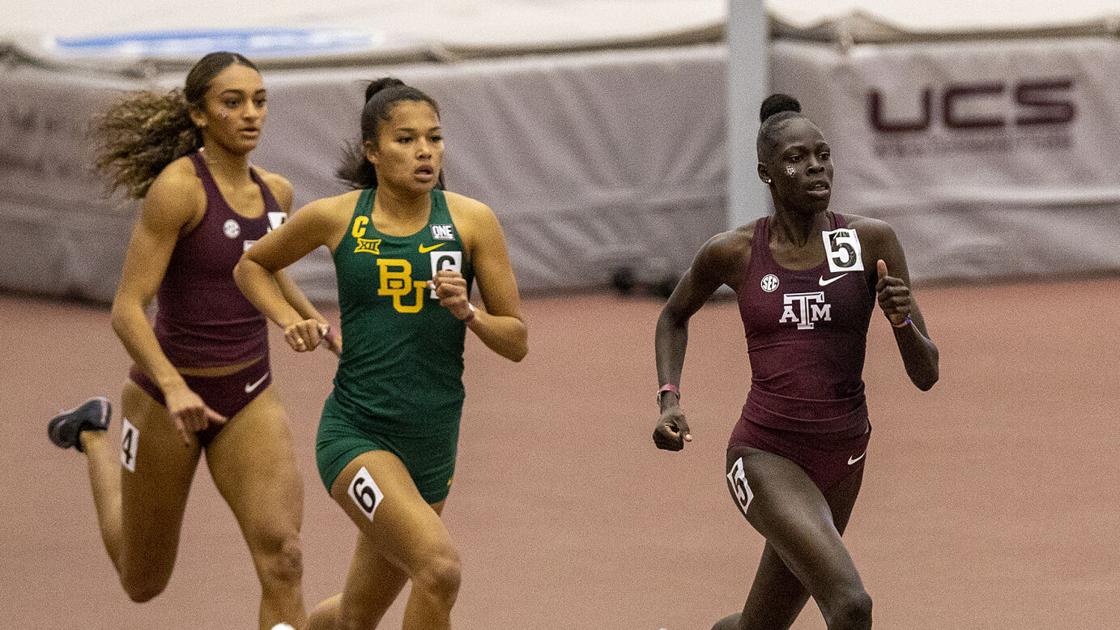 FAYETTEVILLE, Ark. – Texas A&M freshman Athing Mu set a new world record in the under 20 800 meter event Saturday night during the Southeastern Conference indoor track and field meet at the Randal Tyson Track Center in Fayetteville, Arkansas.  Her time of 1:58.40 broke the all-time collegiate record that was held by former Texas A&M national champion Jazmine Fray who ran 2:00.69. This was also the first time that a collegian had run a sub-1:59.00 over 800 meters in a collegiate season (indoor or outdoor). Raevyn Rogers held the previous "absolute" collegiate record at 1:59.10 in 2017. The mark also set a facility record and a SEC Championship meet record.
"Like I've said before, she might be the greatest freshman athlete in any sport ever at Texas A&M" said A&M head track coach Pat Henry "and maybe the greatest collegiate freshman athlete in the sport of track & field. I've never seen a freshman accomplish the things that she has achieved and we're not even done with the season. They are going to replay the broadcast of the championships and they're going to interview her, if you want to find out what kind of young lady she is then you might want to watch that broadcast replay. She's a great Aggie, in our meetings she is always on me to say a couple things about certain things and she loves to hear "Remember who we are, we're Texas A&M", she loves that and it tells you a lot about that young lady."
Mu had previously been named the Southeastern Conference Women's Freshman of the Week for the third time. The Trenton, New Jersey native was the anchor on the Aggies' 4 x 400 meter relay team when they ran a collegiate record time of 3:26.27 which was the ninth-best performance in world history. Her split of 50.27 was third time this season that she has ran a sub 51-second 400 meter split. She ran an open 400 meter once this season at 50.52 which broke Bowerman winner Jessica Beard's 10-year-old A&M school record.