Adventure Subaru to donate over $65,000 to local organizations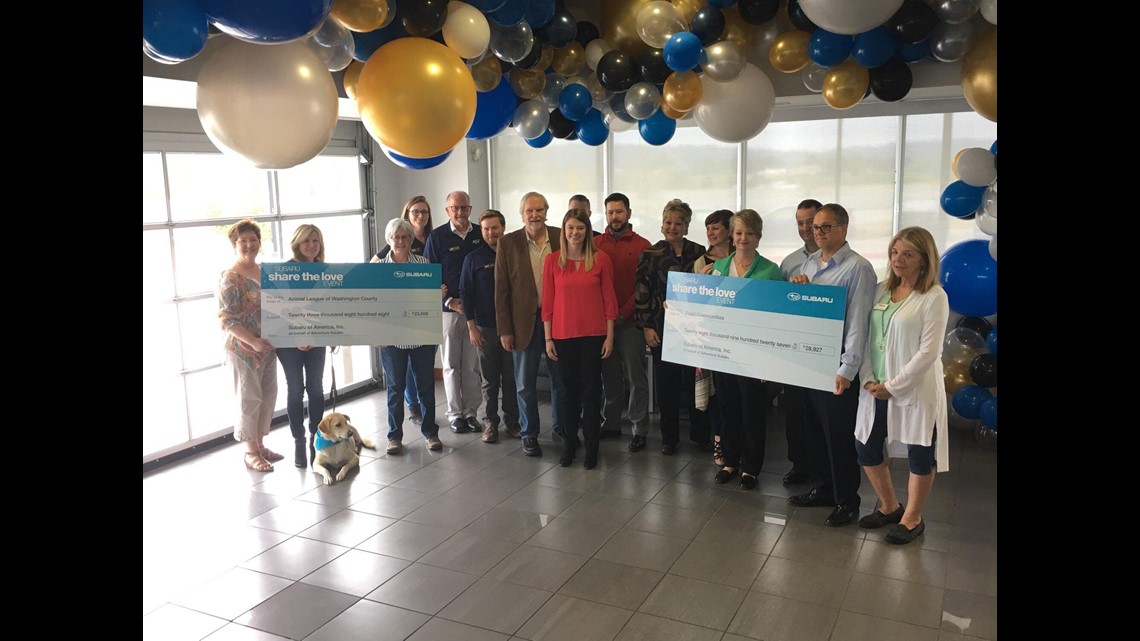 FAYETTEVILLE, Ark. – Adventure Subaru will present a total of $65,000 to two local charities next week.
The Fayetteville-based dealership, along with Subaru of America, will present checks of $30,342.83 to Apple Seeds Inc, and $37,198.29 to Single Parent Scholarship Fund at check presentation events scheduled for April 20 at the Apple Seeds Teaching Farm, and for April 21 at Adventure Subaru's store location at 2269 N. Henbest Drive in Fayetteville.
The donations were raised are part of Subaru's annual "Share the Love" event, an initiative which lets each customer who purchases or leases a new Subaru decide which of four national charities would receive a $250 donation from the company. ASPCA, Make-A-Wish, Meals On Wheels Association of America, and National Park Foundation were the national charities selected by Subaru of America this year for their customers to choose from. A few years ago, however, they added an option for dealerships to select their own local charity as an option, and Adventure Subaru selected Feed Fayetteville.
Fayetteville car-buyers once again overwhelmingly chose to support the local group this year as well, resulting in the large donation amounts.
The program has resulted in over $200 million donated to the local and national charities since the 'Share The Love' initiative began 13 years ago.