ACTIVE AGE | Trail rides honor grandson's memory: Couple's work raises funds for Arkansas Children's hospital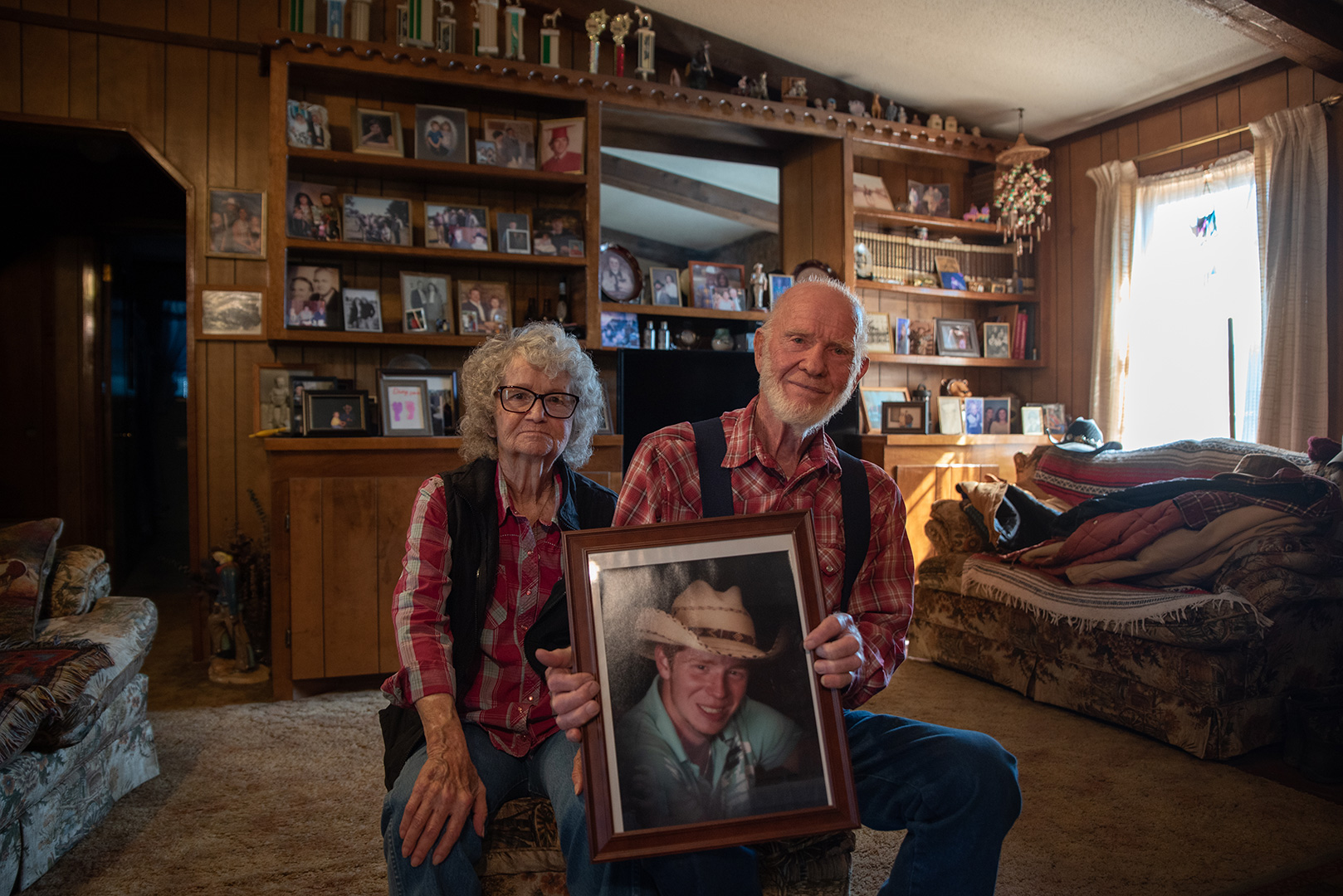 Arkansas—A health crisis involving his grandson has fueled Bill Waggoner's passion for helping raise money for Arkansas Children's Hospital.
Waggoner, 80, is known in the community for his love of trail riding and his distinctive wagon which he uses to draw attention for the hospital and to raise funds.
"I work on it all year long. It's a fulltime job for me," Waggoner said. "Every bit of the proceeds go to Arkansas Children's Hospital. We don't take a penny of it. That's what it's all about."
His annual trail ride was canceled this year because of COVID-19 but he is hopeful he can have it again next year.
The Waggoner family poses on one of their many trail rides to benefit Arkansas Children's Hospital. (Submitted photo)
In years past, he has raised as much as much as $24,000.
This year's fundraiser was a February cake auction. The auction has also raised thousands of dollars.
Waggoner became familiar with the hospital while taking his grandson T.J. Waggoner there for treatment for a heart condition. T.J. passed away in 2011 at age 24.
"The hospital gave him a lot of extra years that he would not have had otherwise," Waggoner said. "He was a nice looking young man and always had a smile on his face," Waggoner said.
T.J. would go on trail rides with his grandparents.
Bill Waggoner flips through an old photobook to find a photo of his wagon traveling down U.S. Highway 67. Waggoner has always had a passion for horses, wagons and helping children. He said there were many children over the years that he took on wagon rides just as a way to bring them joy.
Photo by Kelsi Brinkmeyer/Texarkana Gazette.
Waggoner built his covered wagon himself and in 1997, he and his wife Sybil travelled to Cheyenne, Wyoming, in the wagon.
"We had such a great trip and met some of the best people," Waggoner said.
They left Texarkana in April and reached Cheyenne in July. A team of mules pulled the wagon.
Waggoner thought he might sell the wagon after that trip, but he found he couldn't part with it.
"After three months, my wife said it felt like home," he said.
The banner that Bill and Sybil Waggoner hung from their wagon during their trip from Texarkana to Cheyenne, Wyoming, is shown. The Waggoners had people they met along the way sign the banner so they could remember their names and stories. Bill said that the hospitality they received on this trip in 1997 is what inspired them to start using their wagon as a way to raise money for Arkansas Children's hospital in memory of their grandson, T.J. Waggoner, who was treated there.
Photo by Kelsi Brinkmeyer/Texarkana Gazette.
They started organizing trail rides that raised money for Children's Hospital.
"The first ride we did for the hospital, we raised $1600," Waggoner said.
They have gone all over Arkansas and Texas on the rides.
"We had 300 head of horses once on a ride to Houston," he said.
One of his more frequent trail rides has been from Texarkana to Old Washington, Arkansas, with a stop for lunch in Fulton, Arkansas.
Waggoner gives youngsters rides on his wagon and has taken a trick horse to the Baptist Orphanage to give the children rides on.
"We love the kids and letting the kids ride the horses. Most of them call me Uncle Bill or Papa Bill," he said.
He also auctions off donated items for the hospital, including saddles and tack.
"We will pile things in the ring and get on the mike and speak about it," he said.
He once auctioned off a tame donkey for $1400.
"Our fundraiser is 100 percent volunteer and every penny goes to the hospital,"said Waggoner. "We have friends whose kids have been there. I don't care where you go, somebody's kid, grandkid, niece or nephew has spent time there."