5 Hawkeyes Qualify for Indoor Nationals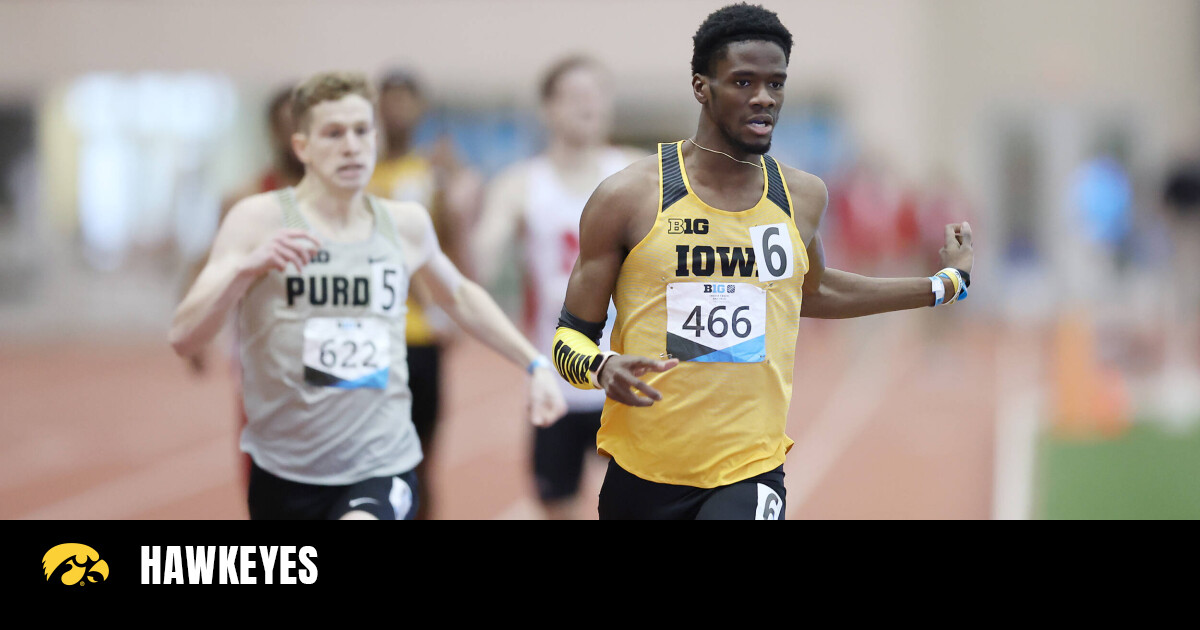 FAYETTEVILLE, Ark. — Five University of Iowa track and field athletes have qualified for the 2021 NCAA Indoor Track and Field Championships hosted by the University of Arkansas on March 11-13 at Randal Tyson Track Center in Fayetteville, Arkansas.
The qualifying Hawkeyes include Jamal Britt in the 60-meter hurdles, Mallory King in the 800 meters, Wayne Lawrence, Jr. in the 400 meters, and Peyton Haack and Austin West in the Heptathlon.