Where to get COVID-19 vaccine in Northwest Arkansas & River Valley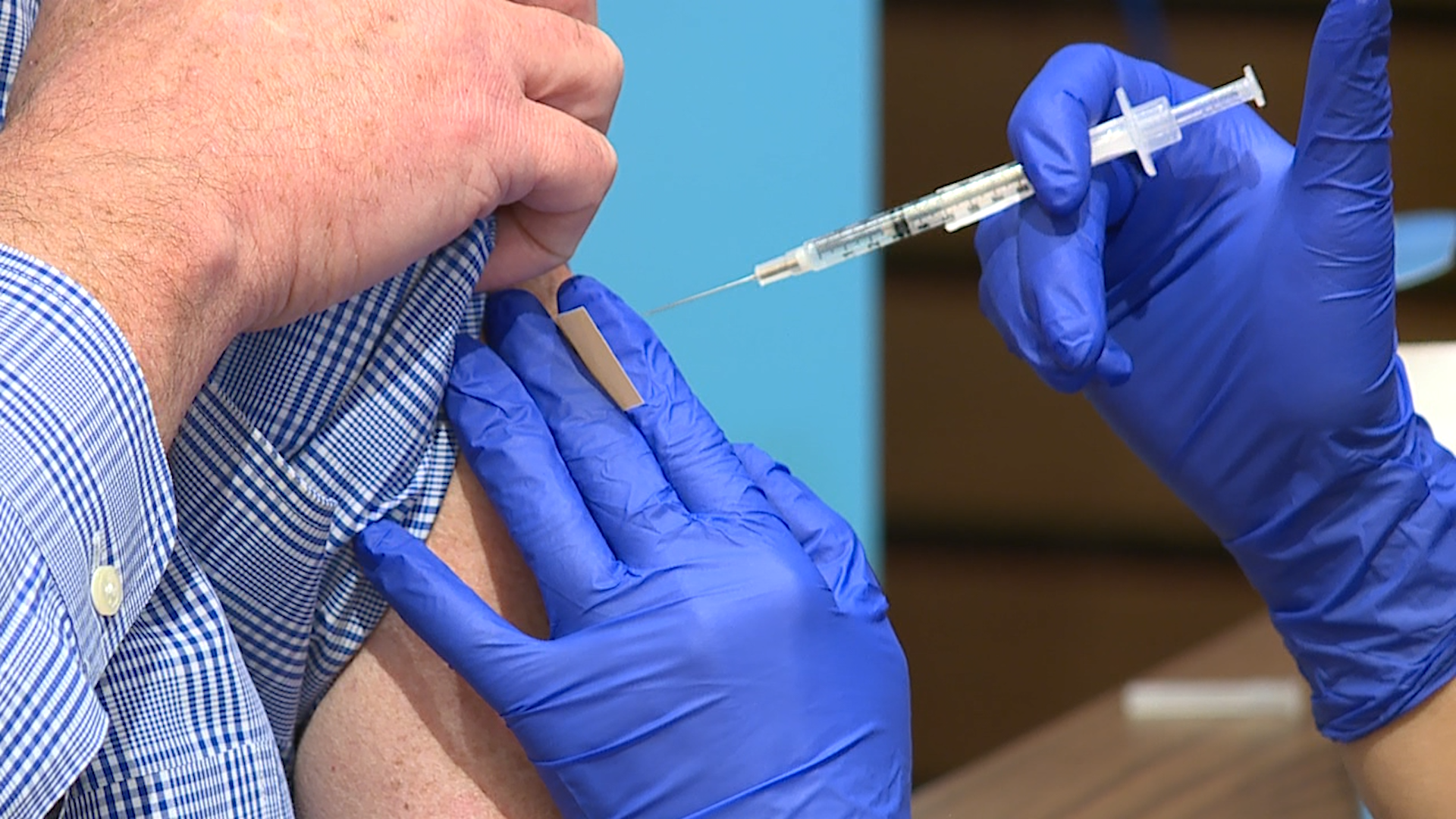 FAYETTEVILLE, Ark. — As 2021 begins, Arkansans will soon have a chance to get a COVID-19 vaccine.
Here's a look at the Arkansas Department of Health's plan for distributing the vaccines through phases, and which Northwest Arkansas and River Valley pharmacies are currently providing them to approved recipients. People will also be able to make appointments at their local hospitals.
Phase 1-A – Began 12/14/20
In Phase 1-A of Arkansas's vaccination plan, the currently approved groups for receiving vaccines are:
Health care workers, residents and staff of long-term care facilities
EMS, fire and law enforcement who serve as first responders
Primary care, urgent care, college/university student health center, K-12 health clinics and school nurses
Dental clinics, pharmacies, home health, private care/personal care, hospice care, dialysis centers and blood donation centers
Corrections officers
How: Hospitals vaccinate workers. Pharmacies vaccinate long-term residents/staff. Community-based pharmacies vaccinate others.
Phase 1-B – Estimated to begin 1/18/21
On Tuesday, Jan. 12, Gov. Hutchinson announced that the state is on target to complete Phase 1-A by the end of the month. This means the state will start Phase 1-B early.
Beginning on Jan. 18: People 70+ years old, teachers and school staff, child care and higher education workers can get vaccinated.
The second part of Phase 1-B is expected to begin in February.
Later in Phase 1-B: Food/agriculture workers, fire fighters and police not in Phase 1-A, manufacturing workers, grocery store workers, public transit workers, child care workers, U.S. Postal Service workers, essential government workers can get vaccinated.
How: Community pharmacies and medical clinics.
Phase 1-C – Estimated to begin in April 2021 
People 65+ years old, people 16-64 years old with high-risk medical conditions, workers in transportation and logistics, water and wastewater, food service, shelter and housing, finance, IT and communications, energy, media, public safety and public health workers can get vaccinated.