'We have a weapons problem': Little Rock police chief discusses illegal weapons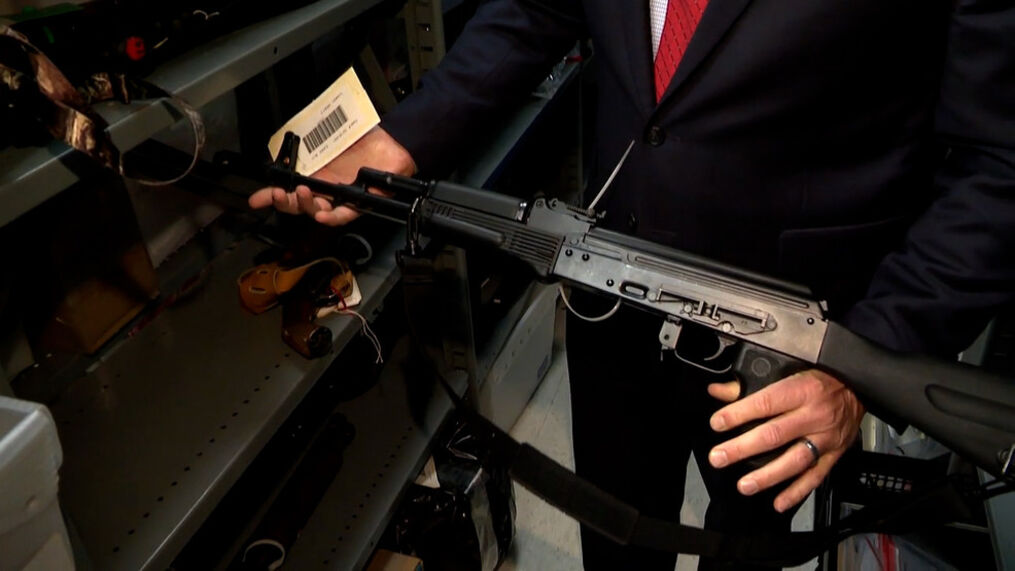 LITTLE ROCK, Ark. — The first half of 2021 in Central Arkansas has seen an explosion of high-profile violent incidents in our neighborhoods, schools, and public parks, leaving victims as young as three years old and highlighting the dangers of weapons in the hands of people who are determined to use them illegally.
"We have a weapons problem," Little Rock Police Chief Keith Humphrey tells Channel 7 News. "We have an illegal weapons problem here in this state."
Illegal weapons are those that are stolen, acquired through straw purchases, lack serial numbers, or are otherwise possessed by people who are not legally allowed to own them. Almost 4,000 such weapons have been confiscated by Little Rock Police officers over the past five years, and another 322 have been seized this year alone.
"You take one weapon off the street, three more pop up. And that's the scary part about it," Chief Humphrey says. "When does this end?"
When does it end, and how does it end? Those are just two of the questions KATV looks to answer in our upcoming story focusing on illegal gun violence in Little Rock. Channel 7 News anchor Chris May sat down with Chief Humphrey for a wide-ranging, candid interview on the subject to find out where we are, where we're going, and how elected leaders, legal gun owners, and citizens can make a positive difference. And Chief Humphrey does not hold back.
"We're going to send a message that it is not ok to possess an illegal firearm and to use a firearm in this city illegally."