Walmart adds more locations, Medical Arts offers online appointments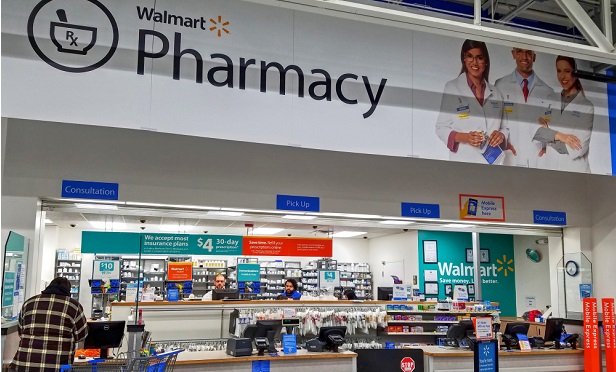 FAYETTEVILLE, Ark. – Medical Arts Pharmacy has a new system for online appointments, with some availability beginning on March 15.
The pharmacy is scheduling anyone in the 1-A and 1-B categories of eligibility in the state.
To schedule, visit medartspharmacynwa.com. Proof of eligibility must be presented at the time of appointment.
Pharmacy manager Leigh Smith told us they'll be posting availabile appointments weekly, so check back regularly to catch them as they open up.
Individuals in the 1-C eligibility group may still sign up for the Medical Arts waitlist, and may be contacted when that phase begins.
Walmart, Sams Club issues note to media on COVID-19 vaccine appointments in Arkansas
We're still noticing a lot of availability for COVID-19 vaccinations at Walmart and Sam's Club locations around the state, and this week, the company sent a media release in hopes of reminding Arkansans that they are still taking appointments.
The companies are administering vaccines as part of the U.S. Federal Retail Pharmacy program.
In Arkansas, the stores are vaccinating those in the 1-A and 1-B phase of eligibility.
A full list of NWA stores currently giving COVID-19 vaccines is listed below.
Eligible patients can make their appointment through our online scheduler by visiting http://walmart.com/covidvaccine or https://www.samsclub.com/pharmacy/immunization.
Sams Club
Sam's Club, 3081 N Highway 112, Fayetteville, AR, 72704
Sam's Club, 1517 Gene George Blvd., Springdale, AR, 72762
Walmart
Walmart Supercenter, 3919 No. Mall Ave., Fayetteville, AR, 72703
Walmart Supercenter, 367 W Main St., Farmington, AR, 72730
Walmart Supercenter, 4900 Jennifer Terrace, Springdale, AR, 72762
Walmart Supercenter, 2004 S Pleasant St, Springdale, AR, 72764
Walmart Supercenter, 4870 Elm Springs Rd., Springdale, AR, 72762
Walmart Supercenter, 2110 W Walnut St., Rogers, AR, 72756
Walmart Supercenter, 1819 S 8th St., Rogers, AR, 72756
Walmart Supercenter, 406 S Walton Blvd, Bentonville, AR, 72712
Walmart Supercenter, 157 Gary Hatfield Way, Huntsville, AR, 72740
Walmart Supercenter, 367 W Cherry St., Alma, AR, 72921
Walmart Supercenter, 1000 W Trimble Ave., Berryville, AR, 72616
Walmart Supercenter, 1400 East Main St., Booneville, AR, 72927
Walmart Supercenter, 161 N. Walmart Drive, Harrison, AR, 72601
Walmart Supercenter, 2425 South Zero St., Fort Smith, AR, 72901
Walmart Supercenter, 8600 US Hwy 71 S., Fort Smith, AR, 72908
Walmart Supercenter, 551 Liberty Dr., Greenwood, AR, 72936
Walmart Supercenter, 2901 Highway 412 E, Siloam Springs, AR, 72761
Walmart Supercenter, 2214 Fayetteville Rd., Van Buren, AR, 72956
NWA Vaccine Clinics this weekend
According to the NWA Council's vaccine calendar, there are a handful of clinics taking place in the region this weekend.
Northwest Health will be offering second doses for individuals who received a first dose from them a few weeks ago in Springdale today.
Veterans Health Care System of the Ozarks will continue their vaccine clinics for veterans through the weekend.
Community Pharmacy is also offering clinics for those eligible for vaccine on Friday.
Other opportunities in the coming weeks are also listed.