Walker Foundation to donate up to $1 million more toward baseball building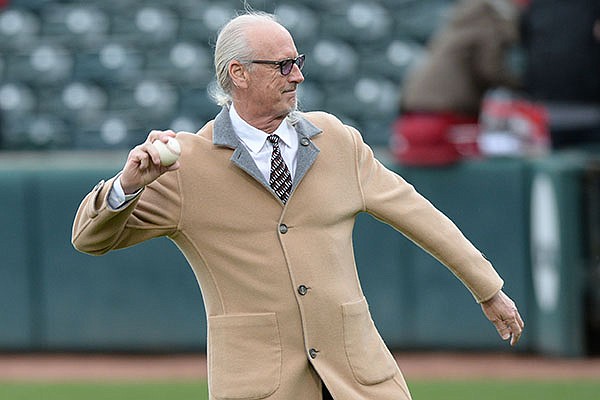 FAYETTEVILLE, Ark. — The Razorback Foundation announced Wednesday a donation of up to $1 million by the Willard & Pat Walker Charitable Foundation toward the construction cost of the Hunt Baseball Development Center at the University of Arkansas.
The Walker Foundation will match up to $1 million total in new donations toward the baseball center, which is scheduled to open sometime this summer. It is at least the second major donation toward the project by the Walker Foundation, which also donated $5 million as a lead gift for the building in 2018.
Johnny Mike Walker, the son of the late Willard and Pat Walker, was a Razorback baseball letterman in 1975.
"As a former Razorback student-athlete, and avid Razorback fans, we are honored to give this gift that will help put the finishing touches on the nation's best collegiate baseball stadium in the country," Mandy Macke, executive director the Walker Foundation, said in a press release.
Arkansas' baseball stadium added the Walker family's name shortly after the 2018 donation. The Walkers donated more than $1 million toward the construction of Baum-Walker Stadium in the 1990s.
"For decades, the Walker family and the Walker Foundation have played a pivotal role in building Razorback Baseball and positively impacting Arkansas Athletics and Razorback student-athletes," Razorback Foundation executive director Scott Varady said in a statement announcing the contribution. "We are confident that Razorback Baseball fans will help meet the Walker Foundation Challenge by making gifts – whether large or small – that will be doubled in value and help ensure that Razorback student-athletes and the baseball program continue to compete successfully at the highest levels."
The Hunt Center is approximately 52,000 square feet and the cost to build the facility is approximately $27 million. The building is located in the right-field corner of Baum-Walker Stadium.
Once opened, the Hunt Center will house coaches' offices, a clubhouse and team meeting and workout facilities. The exterior of the building includes loge boxes for use on Razorback baseball game days.
The building is named for the family of J.B. and Johnelle Hunt, who founded J.B. Hunt Transport, a Fortune 500 trucking and transport company headquartered in Lowell. The Hunt family donated $5 million toward the building in 2019.