UAMS Providing Free COVID-19 Vaccines in Northwest Arkansas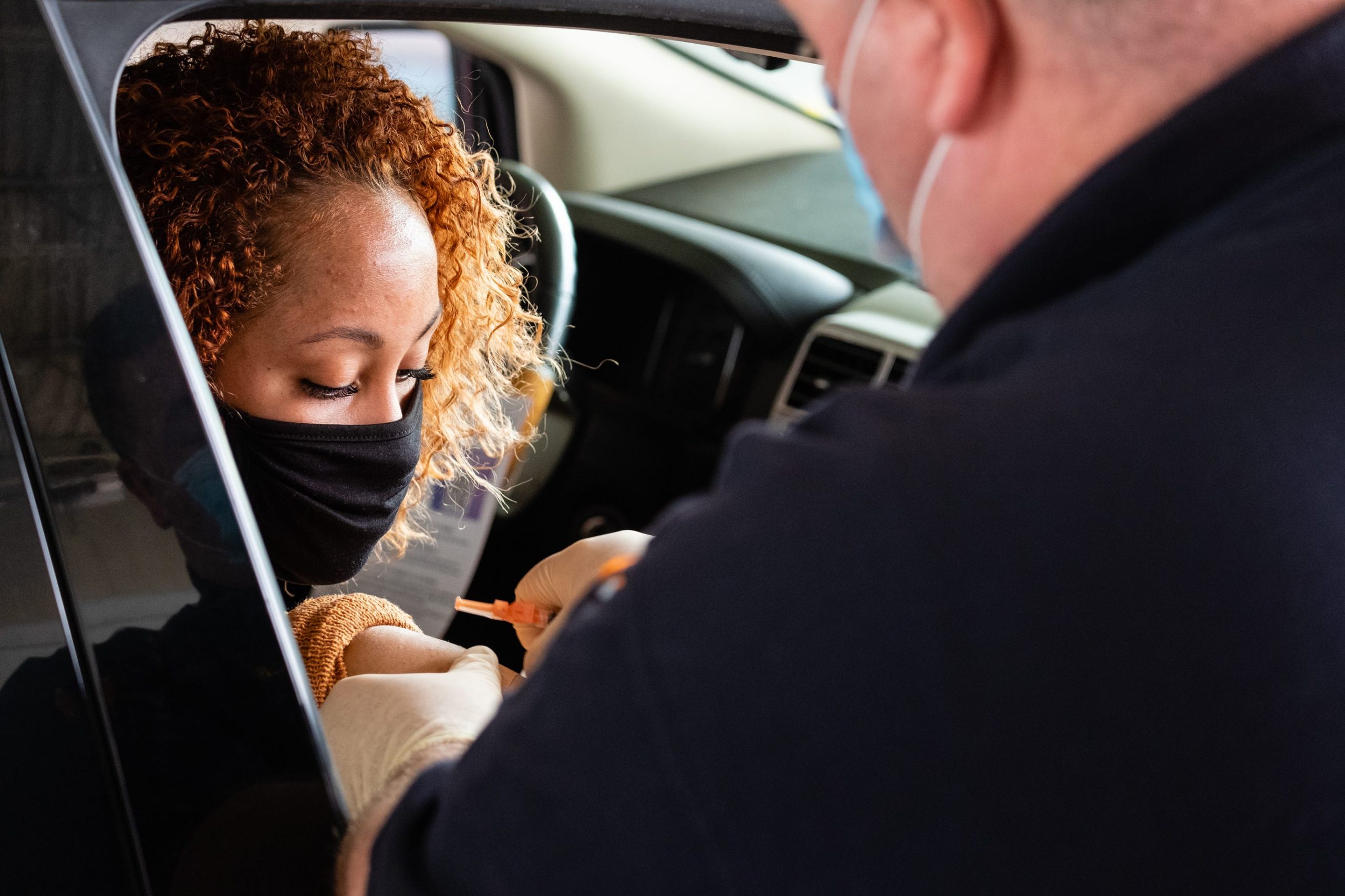 FAYETTEVILLE, Ark. – The University of Arkansas for Medical Sciences (UAMS) is providing free COVID-19 vaccines at a drive-thru on its Northwest Arkansas campus in Fayetteville.
The clinic is available to pre-registered patients only. No onsite registration will be allowed, but we can add you to the on-call list. There is no out-of-pocket cost to the patient. UAMS will administer the vaccinations.
The drive-thru is open 10 a.m. to 6 p.m., Monday-Friday (ongoing), at the UAMS Northwest Annex Parking Lot, located at 1100 N. Woolsey Ave., in Fayetteville (see attached map for how to navigate the drive-thru area).
All Arkansans over 16 are eligible for the vaccine. A parent or guardian must come to the vaccine appointment with patients under 18.
Bilingual translators will be on site for Marshallese and Spanish-speaking people. Patients must live in Arkansas and must provide a photo ID, phone number, date of birth and name. Patients do not need to provide a social security number, proof of citizenship or legal status. Although there will be no out-of-pocket expense for any patient, patients who have insurance should bring their insurance card, which will cover the administrative fee.
Even if you don't have any COVID-19 symptoms, wash your hands regularly and practice social distancing by staying at least 6 feet away from other people not in your household, and wear a mask in public. An online screening tool is available at uamshealth.com/healthnow. Phone screening is available through the UAMS Health hotline at 800-632-4502.
UAMS is the state's only health sciences university, with colleges of Medicine, Nursing, Pharmacy, Health Professions and Public Health; a graduate school; hospital; a main campus in Little Rock; a Northwest Arkansas regional campus in Fayetteville; a statewide network of regional campuses; and seven institutes: the Winthrop P. Rockefeller Cancer Institute, Jackson T. Stephens Spine & Neurosciences Institute, Harvey & Bernice Jones Eye Institute, Psychiatric Research Institute, Donald W. Reynolds Institute on Aging, Translational Research Institute and Institute for Digital Health & Innovation. UAMS includes UAMS Health, a statewide health system that encompasses all of UAMS' clinical enterprise including its hospital, regional clinics and clinics it operates or staffs in cooperation with other providers. UAMS is the only adult Level 1 trauma center in the state. U.S. News & World Report named UAMS Medical Center the state's Best Hospital; ranked its ear, nose and throat program among the top 50 nationwide; and named six areas as high performing — COPD, colon cancer surgery, heart failure, hip replacement, knee replacement and lung cancer surgery. UAMS has 2,876 students, 898 medical residents and four dental residents. It is the state's largest public employer with more than 10,000 employees, including 1,200 physicians who provide care to patients at UAMS, its regional campuses, Arkansas Children's Hospital, the VA Medical Center and Baptist Health.