UA Little Rock and 'Whole-Person' Care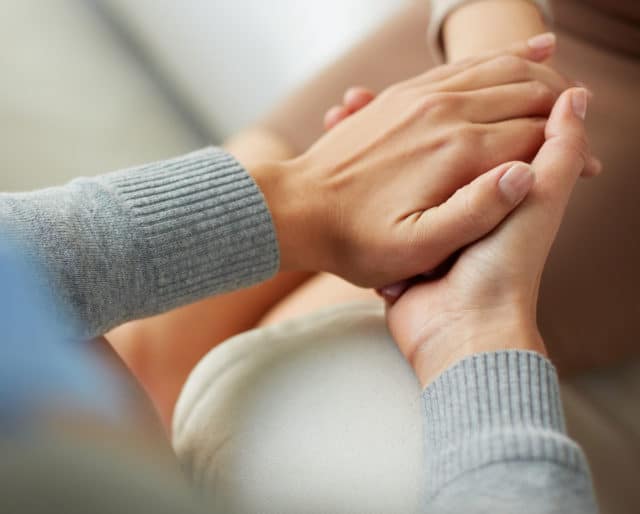 LITTLE, ROCK, Ark. – Arkansans employed through the pandemic bring a host of mental, physical and social challenges to the workplace. Many of these invisible ailments hinder productivity and endanger employee satisfaction and retention.
Common business practice has focused on workplace boundaries, but COVID-19 demonstrated a need to support employees holistically. Addressing employee barriers outside the company's standard control allows employees to engage in their work on a renewed level.
Higher education pivoted before and through the pandemic to provide holistic support to students facing challenges. Several years ago, one of our visionary donors provided multiyear funding for a full-time social worker and emergency support funds for students at one of our colleges. The gift was meant to increase retention of students. This centralized program enabled students to seek support in an environment that was outside a more traditional university support structure. Our students were facing challenges that included lack of family support, poor finances, child care and housing. Then the COVID-19 pandemic hit.
We knew that our UA Little Rock students and employees faced new challenges, impacting them in the classroom and at work. These troubles were hurdles to success, productivity and retention.
It was necessary for UA Little Rock to quickly assess and address student needs. We learned a great deal from the centralized college-level support model and knew we could expand services campuswide. In fall 2019, the Student Retention Initiatives office opened.
In January 2020, we launched the Care Team to provide whole-student support, focusing on meeting with students to provide campus and community resources. Students self-refer to request help, and faculty and staff submit referrals for students facing challenges. The Care Team consists of campus partners such as the Trojan Food Pantry, Career Closet, success coaching and mental health support from University Counseling Services using a case management model.
The Care Team regularly discusses how best to help students overcome individual barriers, including assessing gaps in support. Many of the factors preventing students from focusing are beyond university control. When students struggle to meet basic human needs, it is a challenge to finish coursework and graduate. But working together to support the whole student has built a sense of belonging for students. This same idea can apply to Arkansas' workforce.
As we enhance whole-person care, these things are worth keeping in mind:
► The need to understand a person's situation and to continue to gather data on common challenges and potential solutions.
► The importance of ongoing assessment of organizational resources, as well as the availability of community resources.
► The importance of a simple centralized process for support requests and clear communication of these procedures. Consider tools to collect the pertinent information needed to triage an individual's concerns. Communicate available resources effectively so a person knows the request process and an expected response timeline.
► The need to establish a systematic process of follow-up for those who have requested assistance or support. As one challenge is resolved, other barriers may arise that need to be addressed.
UA Little Rock prioritizes enhancing student success, which has resulted in an increase in retention. The university's freshman retention rate has improved from 64% in fall 2019 to 74% in fall 2020, an increase of 10 percentage points in the middle of a pandemic. This increase is due in large part to holistic and timely responses to student needs. Student surveys indicated an increase in overall student satisfaction as a result of providing effective whole-student support.
Higher education may have set a precedent for whole-person care, but it doesn't have to end there. Employee satisfaction in Arkansas is critical, especially in a time when employee retention matters more than ever and burnout is looming. A final takeaway from the UA Little Rock Care Team is a reminder that every person's situation and challenges are unique. There is no cookie-cutter solution. Whether listening to students or employees, it is crucial to identify whole-person care as a critical support tool to organizational cohesion and, ultimately, success.