Tyson clinics pause 1-shot vaccine's use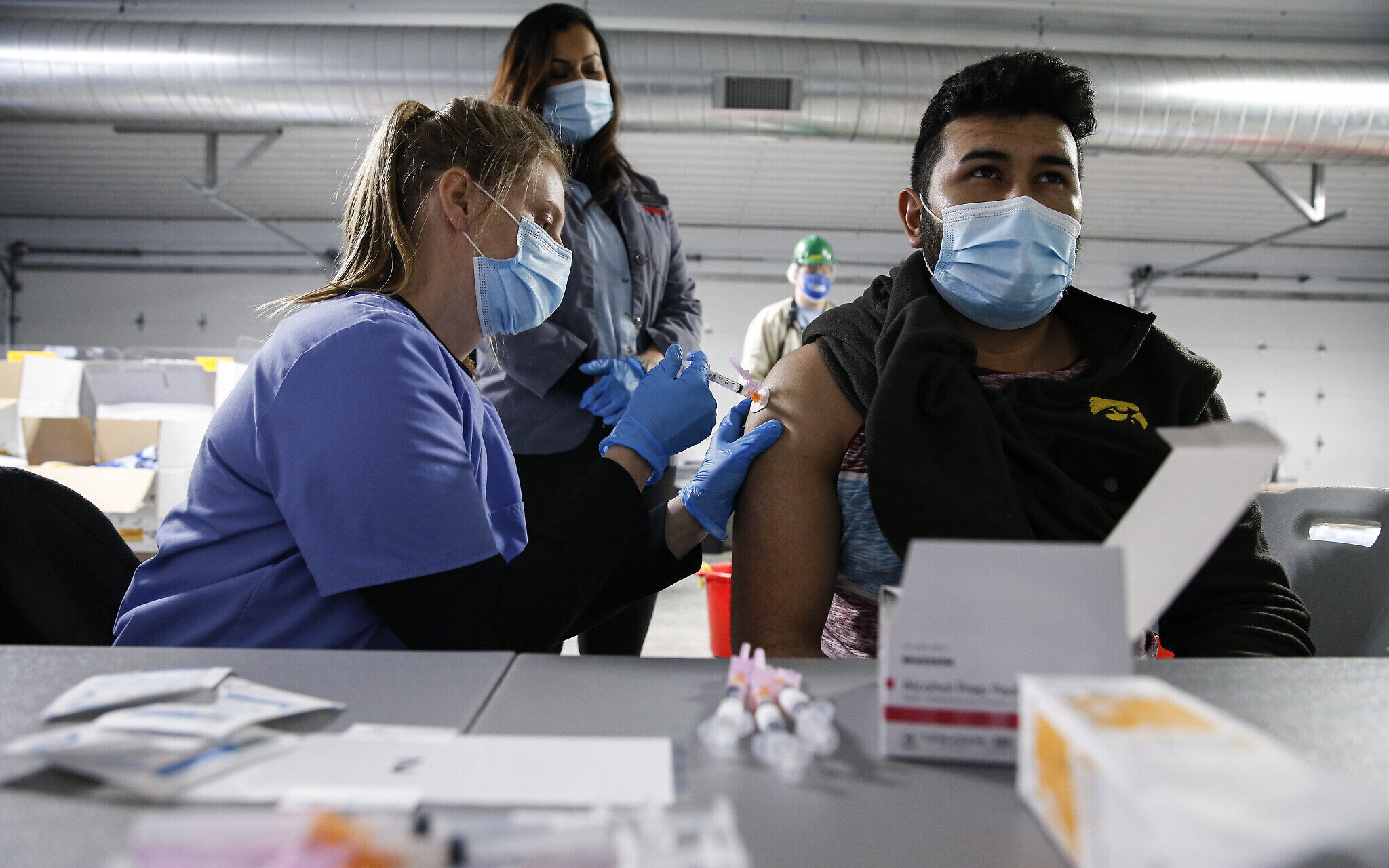 FAYETTEVILLE, Ark. – In this May 7 file photo, workers enter and leave the Tyson Foods pork processing plant in Logansport, Ind. Tyson Foods is planning to open medical clinics at several of its U.S. plants to improve the health of workers at the same time it is under pressure to better protect them from the coronavirus.
Tyson Foods said Wednesday that it will follow federal and state guidance and will "pause" the use of the Johnson & Johnson covid-19 vaccine for its workers.
The company plans to continue hosting free vaccination clinics for its U.S. workers where local and state health departments are providing vaccines from Pfizer and Moderna.
"Following guidance from the FDA, [Tyson] will pause the use of the Johnson & Johnson vaccine as part of those events," spokesman Derek Burleson said in an email Wednesday.
Arkansas, along with the rest of the country, stopped distributing Johnson & Johnson doses Tuesday after federal agencies reported six cases of a "rare and severe" type of blood clotting among people who took the vaccine.
Burleson said the company will continue to encourage its workers about the importance of the vaccine. More than 36,000 people in Tyson's workforce have been vaccinated so far.