Two little girls shot, 7-year-old died and 6-year-old had a pierced lung, in a vehicle parked on the street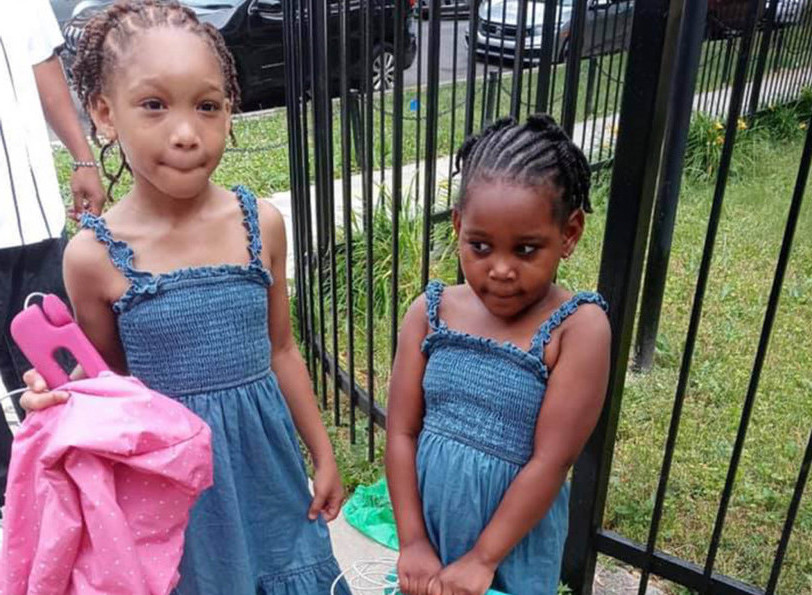 According to the police officials, this unfortunate incident occurred Sunday afternoon in Chicago. A 7-year-old girl is dead and her 6-year-old sister was wounded in a shooting. Officers responded right before 3 p.m. to the 6200 block of West Grand Avenue. When the officers arrived on scene, they found two little girls in a vehicle parked on the street with multiple gunshot wounds. The first responders took the girls to the hospital.
The girls were identified as Serenity and Aubrey Broughton. Serenity died at the hospital, while Aubrey had a pierced lung. Serenity was shot in the chest and torso and was pronounced dead. Aubrey was shot in the chest and right armpit.
Police say their mother was getting them into the back seat of the car when the shots rang out. Witnesses said they heard rapid gunfire at the time of the shooting. A man who lives across the street said he heard at least a dozen shots, and a lot of people said they heard screams from a woman when it happened.
The witnesses came out to see the two girls being taken out of the vehicle. Both were lying on the ground, and one was unresponsive. When the shots flew out, the girl's father was on the driver's side of the car while their mother had just finished bucking Aubrey in.
The shots came through the side of the door and struck the girls. Authorities say the girls were not believed to be the intended target. There may have been more than one shooter, but there was not believed to be crossfire. It was not known whether the shooters drove by or were on foot.