Three school board races up for grabs beginning next week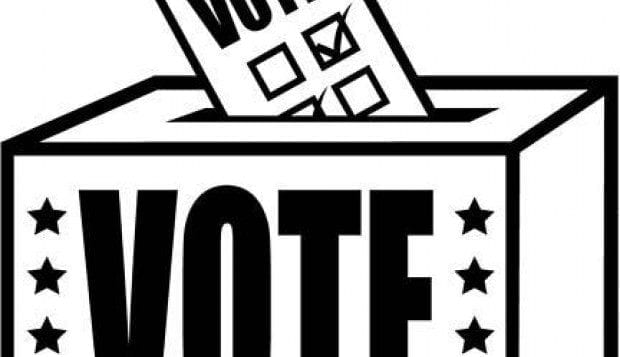 FAYETTEVILLE, Ark. – Faulkner County has three contested school board election races up for grabs this year, County Clerk Margaret Darter told the Log Cabin Democrat. The three positions, in the Greenbrier and Vilonia School Districts, will be put to voters in their respective communities on May 11 with the beginning of early voting. The final school board Election Day is set for May 18.
Greenbrier School District Position 1
Incumbent Greenbrier School District Position 1 board member Matt Wilcox is looking to retain the board position he has held since June 2020. Wilcox, raised in Greenbrier with his parents who ran the local small business "The Flying W," told the Log Cabin in a recent interview that he graduated from Greenbrier in 1997 and met his now-wife while attending Greenbrier Public Schools.
A dad of two sons who also attend Greenbrier, Wilcox serves as the director of the Greenbrier Youth Football Organization in addition to his day job at an insurance company.
Wilcox said he holds no specific agenda to run on for his candidacy for Position 1, but added that his experience within Greenbrier serves him well to continue his tenure on the school board.
"Having grown up and graduated in [Greenbrier], having boys that are currently in [the] district and [being] married to a teacher who has taught in the district for 20 years [gives me] a great perspective and different viewpoints to understand issues, policies and procedures for the betterment of our teachers and students," Wilcox said.
Wilcox also emphasized the importance Greenbrier Public Schools plays in ensuring the success of the community around it.
"The school district, in most situations, is the lifeblood of the community and the school board realizes that," Wilcox said. "We do not take any decision lightly and are always open to listen to opinions and feedback from our community members."
Challenging Wilcox for Position 1 is Ashley Hardy, a resident of Greenbrier since 2008. Hardy, a parent of four children, the oldest of which attends Greenbrier, told the Log Cabin that she fell in love with the community after moving there following her husband's tour of duty in Iraq.
"Greenbrier has become our home and we love going out in nature and just enjoying time with our friends and family," Hardy said.
Having experienced the challenges of moving to a new community for the first time in the past, Hardy said she's running with a focus on inclusivity that will hopefully bring the greater Greenbrier community together.
"[When first] moving to Greenbrier, not being a native made us feel [less] welcome or 'in the know,'" Hardy said. "I would love for other [new arrivals] to our school system to feel that sense of welcomeness."
Hardy also said she wants to address bullying within Greenbrier Public Schools and use her experience having a child with an individualized education program to help students and families in similar situations find appropriate helpful resources.
"It is my goal to have all of our schools involved in a program to bring awareness to bullying and have open discussions about different forms of bullying and how we can address it," Hardy said.
Hardy emphasized the importance of a diverse school board when explaining her motivation to run.
"My hope for Greenbrier is to bring change and diversity to our school board," Hardy said. "A group of diversified members stands the greatest chance of success."
Greenbrier School District Position 5
Jennifer Hill (incumbent)
Jennifer Hill is looking to retain her position as the Greenbrier School Board Vice President and Position 5 board member in May. A resident of Faulkner County since she was 15 months old, Hill first started at Greenbrier Public Schools in Pat Velek's 1985 kindergarten class.
"I believe God put me in Greenbrier, not to be born and raised, but to be raised and to stay," Hill told the Log Cabin.
A parent of two children who attend the school district, Hill spoke of her experience surviving cancer and how it has helped her as a board member.
"Persevering through this challenge has helped me better understand the perspectives of our students and families struggling with life challenges," Hill said.
A board member for 10 years, Hill emphasized her experience and the over 72 hours of state-mandated training she's completed in her time on the Greenbrier School Board. Hill also pointed to her outstanding and master board member awards from the Arkansas School Board Association as examples of her ability to use her experience to help Greenbrier students and families.
Much of Hill's platform for her candidacy builds on the 10 years of work she's put in to this point. Hill told the Log Cabin she has goals of acquiring highly qualified resources for students, staff and district families, as well as promoting greater parent and family involvement with the school board. Hill added that she plans to work to ensure that Greenbrier Public Schools is responsive to the needs of its students and spoke similarly to Wilcox and discussed the school district's role as the lifeblood of the Greenbrier community, saying that she'd work to "preserve and promote" the district's role in serving its community.
Challenging Hill is Xandra Sharpe, a Greenbrier resident of 12 years who believes the Greenbrier Public Schools Board needs new voices.
"I believe Greenbrier has the potential to be the most innovative, creative and energetic school district," Sharpe told the Log Cabin. "We are perfectly poised to implement new ideas quickly and adjust as needed."
Originally from north-central Arkansas, Sharpe moved to Faulkner County to attend the University of Central Arkansas. Now married with three children who all attend Greenbrier Public Schools, Sharpe said she believes some classrooms at Greenbrier are micromanaged and that she'd work to ensure teachers have more control over their classrooms if elected to the Greenbrier School Board.
"The culture of micromanagement in our schools makes it difficult for teachers to find creative solutions that meet each student's needs," Sharpe said.
Another critical area Sharpe said she was focused on was the accessibility of the school board.
"As a school board member, I want to ensure the community has their voices heard and feel like they are part of this process," Sharpe said.
Sharpe also outlined mental health as a priority issue she hopes to address if elected.
Summarizing her candidacy, Sharpe said she hopes to be the change she thinks the Greenbrier School Board needs.
"Our board desperately needs change," Sharpe said. "We need someone who wants to hear the issues of the community and works to make the district the best in the nation."
The Greenbrier City Events Center will host both early voting and Election Day voting for the open Greenbrier School Board positions.
Vilonia School District Position 5
In Vilonia, Trey Foster is looking to ascend to the district's open Position 5 board slot. Foster, a professional engineer who owns a small business in Vilonia and has lived in the area with his family for 10 years, said he's running on four tenants of "fiscal responsibility, student success, quality administration and strong support for teachers and staff."
Foster also told the Log Cabin that, if elected, he plans to work to achieve fair treatment of faculty and students in disciplinary actions and assist in changing or developing district policies that are fair and applied justly to all.
Foster added that he would make developing a partnership with the City of Vilonia a priority if he is elected.
Jack Martin is also vying for Vilonia's Position 5 spot. A parent and active volunteer at Vilonia School District, Martin told the Log Cabin that he decided to run to expand the amount of service he already provides to the district.
An Acxiom Corporation employee, Martin said his background coming from a family of educators suits him for the role of a school board member.
"Coming from a family of educators has instilled [in me] a deeply personal appreciation for those who choose careers in public education and commit their lives to helping families educate and raise their children," Martin said.
Martin also added that he didn't see the race he's in as a competition, but as a way to serve the district.
"I've been very adamant that this is not about me running 'against anyone,' but rather a way to try to serve with the teachers, coaches, staff and administration of Vilonia Schools," Martin said. "The tremendous people who are the heart and soul of the Vilonia School District's classrooms and programs have given so much to our family. I view this as an opportunity to contribute my leadership skills and experiences to support those members of our community who are tremendous influences on our children."
The First Baptist Church of Vilonia will host early voting and Election Day voting for its school board race.