Terrorism Research Center Director Gruenewald Discusses Attack on U.S. Capitol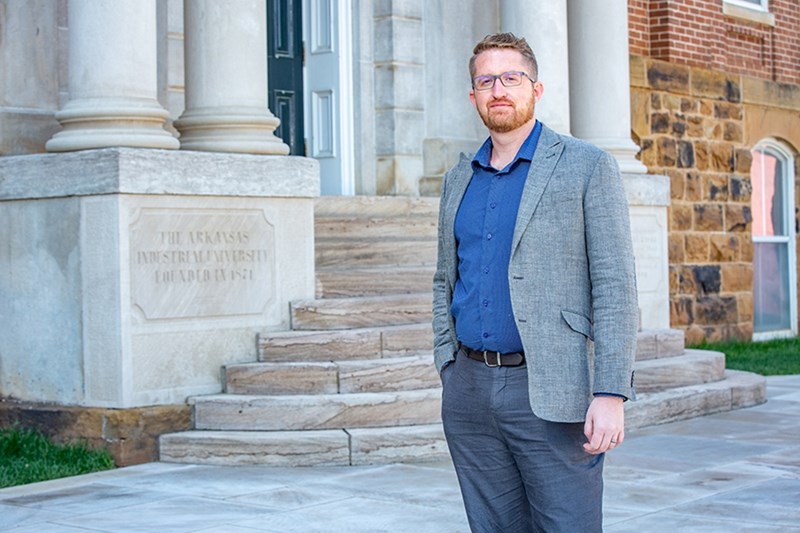 FAYETTEVILLE, Ark. – The May episode of Short Talks From the Hill, a research podcast of the U of A, features Jeff Gruenewald, associate professor in the Department of Sociology and Criminology and director of the Terrorism Research Center in the Fulbright College of Arts and Sciences.
As director of the center, which conducts and facilitates research on terrorism, extremist violence and the effectiveness of anti-terrorism policies and programs, and author of more 40 peer-reviewed articles on topics related to terrorism and other forms of extremist, ideologically motivated violence, Gruenewald is specially qualified to comment the Jan. 6 attack on the U.S. Capitol and the groups that carried the attack.
Shocking as the attack was, it could have been mitigated or perhaps prevented if security officials and law enforcement agencies would have made better use of readily available intelligence, Gruenewald says. The information was there, but officials and law enforcement could not piece it together into a coherent and serious plan for an attack. Borrowing an expression used in the 9/11 Commission Report following the terrorist attacks in 2001, Gruenewald calls this a "failure of imagination."
As with 9/11, Gruenewald says, analysts and experts will reflect on this failure. "We had the threats, we had the intelligence, they were pretty clear," Gruenewald says. "…We saw for the last several years that these groups are using the internet more effectively to organize and show up at the same place at the same time. But even despite all of that knowledge, we just didn't think — those in charge didn't think — that it would actually come to fruition."
To listen to Gruenewald discuss the Capitol attack and other issues related to terrorism, including the use of social media to organize and spread information, and misinformation, go to Arkansas Research, the home of research news at the U of A, or visit the "On Air" and "Programs" link at KUAF.com.