State virus tally back on rise; hospital cases up after drops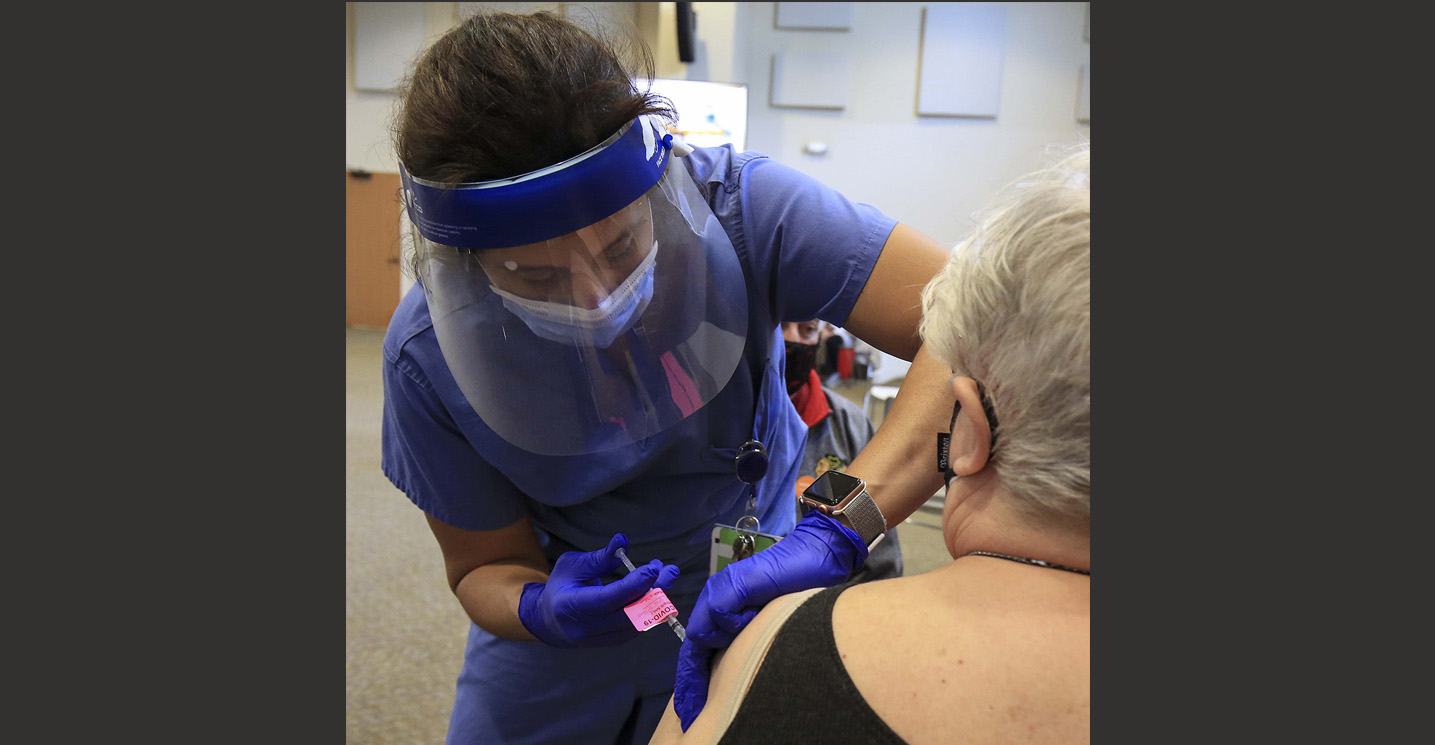 FAYETTEVILLE, Ark. – Newly identified coronavirus infections in Arkansas continued to rebound from last week on Thursday as the tally of cases rose by 726.
The increase was smaller than the one the day before but was the third in a row that was larger than the one a week earlier, when testing was slowed by winter weather.
After falling the previous two days, the number of people hospitalized in Arkansas with covid-19 rose Thursday by 26, to 522.
The state death toll from the virus, as tracked by the Department of Health, rose by 10, to 5,397.
Also Thursday, the state Department of Corrections announced that it will resume a visitation pilot project on March 6 that was suspended in December as prisons went on "lockdown" in response to an increase in cases among staff members and in the community.
Meanwhile, Gov. Asa Hutchinson's office said he will make a "significant announcement" today on the state of the covid-19 public health emergency that he first declared last March.
He also will "provide an update regarding COVID-19 directives in Arkansas," according to a media advisory.
Hutchinson said earlier this week that he would extend the emergency declaration this week before it expires on Saturday.
Hutchinson also is scheduled this afternoon to visit a drive-thru vaccination clinic in Lowell where 3,000 people are expected to receive initial doses of the Moderna vaccine.
A state official has said the event, organized by the Northwest Arkansas Council, could serve as a model for other large vaccination clinics.
"I am going to the clinic in order to thank the community organizers, to see the effectiveness of the vaccine administration, and learn best practices for more clinics around the state," Hutchinson said in a statement.
"I also want to use the appearance as a means to encourage everyone to get the vaccine when it is their turn."
The council is a business group that includes Walmart, J.B. Hunt and Tyson Foods.
Statewide, the number of virus patients on ventilators rose for the second-straight day, from 100 on Wednesday to 108.
After an increase a day earlier, the number of virus patients in intensive care units as of 2 p.m. fell by nine, to 203.
VISITS RESUME
According to a prison spokeswoman, limited visits will resume March 6 at the Benton Unit work-release program, the Delta Regional Unit in Dermott, the Northeast Arkansas Community Correction Center in Osceola and the Northwest Arkansas Community Correction Center in Fayetteville.
The visits must be for immediate family members and are by appointment only.
Corrections Department spokeswoman Cindy Murphy said the department hopes eventually to restart visits at all state prisons.
"We felt like we needed to work on using this new system on a limited basis before we expanded," she said.
On Wednesday, she said the prison system had just 21 active cases among inmates, which she said is the lowest number she's seen since starting work at the department in May.
On Thursday, that number rose to 48 as 44 new cases were identified and other inmates were classified as having recovered.
CASE UPTICK
Thursday's increase in cases followed rises of 834 on Tuesday and 803 on Wednesday.
It was almost three times as many cases as the 253 that were added the previous Thursday, Feb. 18, when many testing sites were closed by snow.
"I think we're catching up with the cases that didn't get done during the inclement weather," state Epidemiologist Jennifer Dillaha said.