Some Arkansas restaurants increase prices amid food, paper supply shortages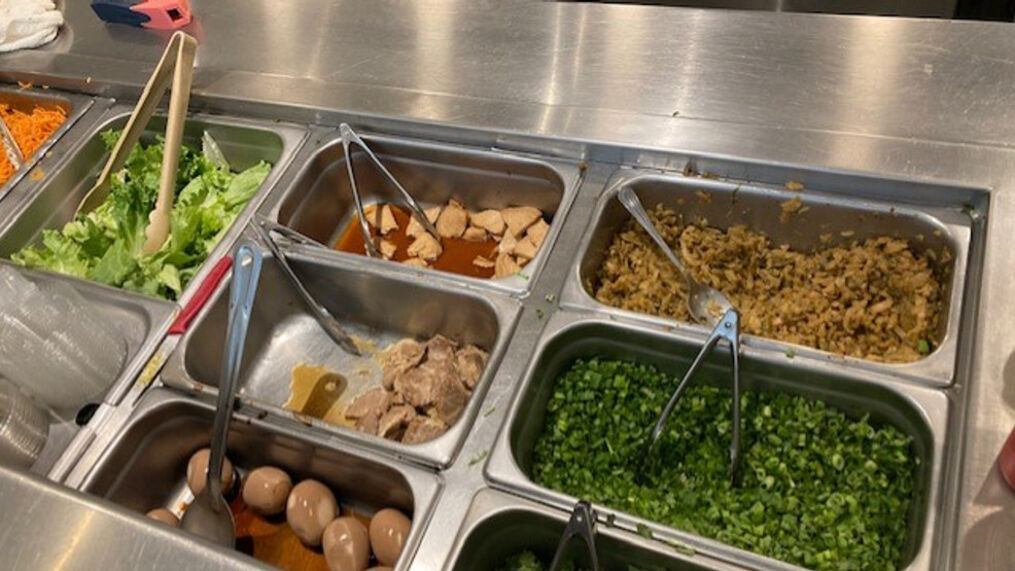 LITTLE ROCK, Ark. — Restaurants across Arkansas are struggling with more than a labor shortage.
Many restaurants have seen their food supply and disposable product costs rise in recent weeks. This has led to some restaurants being forced to increase their prices in order to make a profit and not lose money.
Three Fold Noodles and Dumpling Company has been located in downtown Little Rock location for over three years. Lisa Zhang is the owner and she said their food and disposable products suppliers have increased cost between 50-200 percent.
"They have a lack of people, labor to process the chicken. It's not because there's no chicken, or no pig there. It's because nobody work," Zhang said.
After the COVID-19 pandemic hit the restaurant industry hard in 2020, Zhang was forced to increase her menu prices by 65 cents on average to stay afloat. Previously, some Arkansas businesses had to raise menu prices due to the minimum wage increase.
"You have no idea how many nights I don't sleep. I just heard we don't have a bowl in. The next day we don't have pork," Lisa said about the food shortages that have impacted her business.
To compensate her customers, she dropped the price of beer by a dollar.
"I think this year people like to drink. It helps him relax," Zhang said, while laughing.
Three Fold isn't the only restaurant low in supply and labor. Angie Kasper is one of the owners of Kasper's restaurant in Clarksville.
"Clarksville is not Little Rock, one of the big Arkansas cities. We are farmers here. We are Walmart employees, so you can't look at your increased food cost and then just broadly across the menu up everything," Kasper said.
Over the last three weeks, she has seen the cost of food, especially beef, increase. She decided to add $2 to steak dinners in exchange for a free sweet tea.
"This is not an effort on our part just to increase our profit margin. This would be a terrible time to do that. It's just an effort on our part. We just want to not lose," Kasper said.
Both restaurant owners believe that unemployment and stimulus payments have impacted the labor market.
"Right now, it is very easy for people to sit at home and get paid benefits and not have to work," Kasper said. "Go into a restaurant — it's hard work. The kitchen cooks, they work their tails off. But if I could sit at home and pay my bills and not have to work, you know, why not?"
Kasper said she hopes people will start returning to delivery and manufacturing services so that the supply of food will increase, and the price will decrease again.
Both businesses said that their customers were very understanding about the menu prices increasing. They also encourage Arkansans to shop and eat local as much as possible.