Republican governor of Arkansas worried about Trump followers' refusal to get COVID vaccine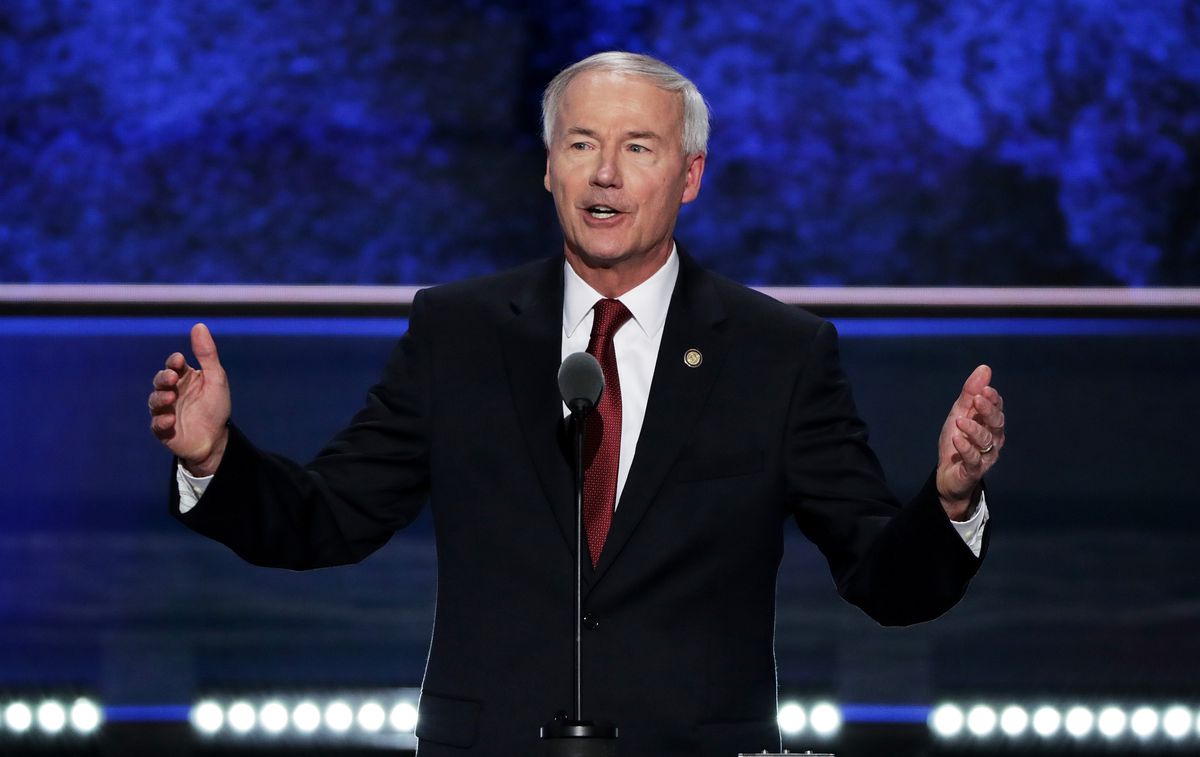 Arkansas – Trump lovers who don't want to get vaccinated against COVID are showing "a natural resistance to government," which is "worrisome" as the nation fights to contain the pandemic, the Republican governor of Arkansas said Sunday.
Diehard supporters of former President Donald Trump and distrusting conspiracy theorists will hold up the country's public health progress, Gov. Asa Hutchinson said on CNN.
"It's a natural resistance to government and skepticism of it," Hutchinson said. "But you look at the breadth of support here in Arkansas for President Trump, and you have rural voters, you have minority voters and their hesitancy is worrisome — not just here, but all across the country."
Recent polls have found about half of Americans who voted for Trump said they wouldn't get vaccinated.
Trump won more than 62% of the November vote in solidly red Arkansas.
"I expect, as a country, we'll get the 50% vaccination rate of the population, but we're going to have a harder time getting from 50% to 70%, and it's about overcoming the skepticism," Hutchinson said.
More than 17% of the nation's adults have been fully vaccinated, according to the Centers for Disease Control and Prevention.
But states like Arkansas lag behind. Less than 10% of the state's population had been fully vaccinated as of mid-March, according to CDC data.
Trump, who quietly got vaccinated along with former first lady Melania Trump before leaving the White House in January, urged his minions to follow in his footsteps last week.
"I would recommend it and I would recommend it to a lot of people that don't want to get it and a lot of those people voted for me, frankly," he said on Fox News.